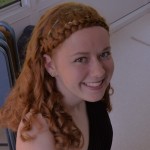 Hello everyone! My name is Lindsey Nicole Green. I am thrilled to be starting classes as a Humanities Scholar this year! I plan on majoring in History while obtaining my Social Studies Secondary Education certificate.
I live in northeast Baltimore County and attended Eastern Technical High School. As a high school student I was always interested in all of my history classes including World and United States history. I was also very passionate about the Teaching program that I participated in, which allowed me to complete a Teaching Internship in an eighth grade classroom during my senior year. Apart from my academics, I was very active in the basketball program at my high school, allowing me to Co-captain the Varsity team this past year. Additionally, I was part of the planning committee for the Relay for Life event that my school holds each year to raise money for Cancer Research. I was also given the opportunity to become part of National Honor Society, and be a mentor to younger students over the past couple of years.
In my spare time I like to play various sports including basketball or soccer, which is why I hope to participate in Intramurals this semester. Also, I often enjoy a good fiction novel, however I will pretty much read anything that includes thrilling plot events. Additionally, I really enjoy spending time with my close friends and family. Many of my friends come from my participation in Girl Scouts for 12 years. I really enjoyed my experience in that organization and was able to visit many unique places and do unconventional things such as dogsledding and caving.
As I Humanities Scholar next year, I am hoping to forge lasting friendships with many of my fellow scholars, and to emerge as a successful and independent adult!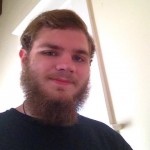 Hello, my name is Spencer Beck. I am a freshman majoring in history and psychology, with a minor in either education or a language. I'm specifically interested in the early history of the Roman Empire, but I also thoroughly enjoy studying great figures of history such as Socrates, Cicero, and Winston Churchill.
I was home schooled throughout high school and I participated in dual enrollment at the Community College of Baltimore County, so I was able to explore the options of subjects that I enjoyed. This bred my love for both history and psychology early on in my studies. In terms of extracurricular activities, I participated in martial arts, drama, and drums. Also, I held an officer position in the Community College of Baltimore County Green Club for three semesters. In my spare time, I read a lot. Primarily, my face is stuck inside science fiction and fantasy novels, with my favorite books including Neil Gaiman's American Gods and Jules Verne's Journey to the Center of the Earth. When I'm not reading, I play video games, and the card game Magic the Gathering. I'm also in a constant state of having Karma Chameleon stuck in my head.
My time at UMBC and with the Humanities Scholars Program excites me because I'm going to be devoting the vast majority of my time to learning, and meeting wonderful new people. Furthermore, I love that the topics of the Humanities Seminars are so broad and specific. The next four years are going to be fantastic!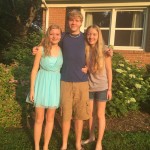 Hi! My name is Colin Hrenko and I am a Humanities and Honors Scholar. I plan to major in Modern Languages, Linguistics, and Intercultural Communication (Spanish and Arabic) and also to pursue a certificate in Education. I have a deep interest in other languages and cultures, and I find the Spanish language and the many rich cultures of those who speak it to be beautiful. I would like to pursue a career in Secondary Education so that I can teach others how to love language.
I graduated from Seneca Valley High School and my favorite subjects were Spanish and English. I was the president of the Spanish Honor Society and founder of Voices of the Valley, a translating club that I created to assist other students who did not speak English. I ran Cross Country in the fall, Indoor Track & Field in the winter, and Outdoor Track & Field in the spring. In my free time, I love to learn new languages and read. I have been teaching myself Czech since I was in elementary school, and have also been learning French and Swahili. I also run almost every day and enjoy spending time with my sisters and dogs. I love listening to music, especially reggae, R&B, and classic rock. Every summer, I visit my family farm in Virginia to swim in the river and beat my aunts at cards.
I am very much looking forward to learning all that I can from the diverse community of UMBC and being involved in any way I can! As far as the Humanities Scholars Program goes, I am most excited to study abroad! The only problem will be deciding where I want to go!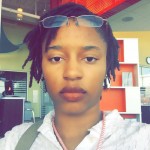 Hello my name is De`Jia Long-Hillie and I am a Global Studies major. I find studying groups of people rewarding. The more acquainted you are with different lifestyles, the more your capacity for tolerance is expanded. When observing the world objectively, connections between people become clear which in turn makes conflict resolution efforts easier. Therefore, my goals include facilitating cooperation and mutual understanding in America and abroad through foreign service work.
In high school, my principal area of academic interest was within the field of social studies. I took classes such as Cultural Anthropology, African American and East Asian studies, and AP Comparative Government and Politics which helped me determine my choice of major. Apart from class, I enjoyed participating in my school's anime club, national Japanese competitions, and school theatrical performances. When I am given the opportunity, I love to travel. Stamps in my passport include Canada, Japan, the Bahamas, and Jamaica. I hope to add another country to my list when I study abroad in junior year as a part of the humanities scholars program.
I look forward to filling my free time with some of the wonderful club activities offered at UMBC. I would like to join a dance club, a culinary arts club, and a club that assists inner city families in Baltimore. I'm grateful to know UMBC caters to all of these interests. I also look forward to the field trips humanities scholars get to go on. Everything at UMBC is so promising, I can't wait to discover it all!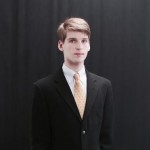 Hey! I'm Jonathan Harness and I'm majoring/minoring (some combination of the two) in Ancient Studies and History with the goal of eventually being a Byzantinist (a historian of the Eastern Roman Empire circa 457-1453). I've always been really interested in history in general but, after a transformative visit to Dumbarton Oaks I'm a huge Byzantine nerd. My goal in life is to make Byzantine history mainstream. In high school I did cross-country, wrestling, and iCARE 4 Cancer. I was very active in performing poetry at local open mics. I also started a history club during my senior year.
Nowadays, I spend the better part of my time running, studying Byzantine history and the related language, and baking. I once attended a Symposium at Dumbarton Oaks for Byzantine history. It gave me the idea that my dreams are possible, and achievable within the next 10 years. As Byzantine history is an international field, I'm looking forward to spending the first four of them at UMBC, where I will learn Ancient Greek, German, French and polish up my Latin. Other than Byzantine history, I plan to be active in the running club, jujitsu club, and life as time permits at UMBC. I'm particularly happy to be in the Humanities Scholars Program because of the community of language learners that it provides.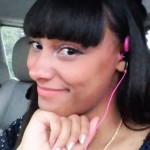 Hi! My name is Chelsea Johnson and I am an Asian Studies major with a focus in the Korean language. I plan to study Korean along with (maybe,) a minor in Chinese language and culture. Eventually I want to attain a certificate in interpretation/translation and move overseas. My past times include drawing, painting, reading fantasy books and bad fanfiction, and watching (really dreadful) shows on Netflix.
My desire to learn different languages has led me to aspire to travel and to meet various kinds of people from all over the world. But I think my fascination really stems from my love for Korean dramas, culture, music and my interest in Japanese anime. In high school I was a member of the American Sign Language club as well as the President of the National Art Honor Society. While in the ASL club I realized how amazing it was to be involved with a diverse amount of people, people who had different interests and came together over one common one. My time in the club helped spur my curiosity towards other cultures. Therefore, it's one of the reasons I'm here today.
Through the humanities program I hope to prove to myself that I can achieve anything I want to through hard work and determination, such as learning several languages and traveling to places I had only dreamed of going. I also expect to meet many like-minded people that I will be able to call lifelong friends. So, I'm sincerely looking forward to the transition from high school to college because they say that "the easiest time for change is when you're also going through big changes in your life."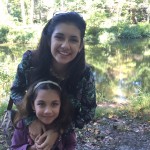 Hi, everyone! My name is Amelia Agranovich. I am from Montgomery County, Maryland, but I spent most of my childhood in Chapel Hill, North Carolina. My family is from Russia, and I am fluent in the language. I am considering majoring in Modern Languages, Linguistics and Intercultural Communication, with Spanish as a focus, with a minor in psychology, although that may turn into a double major. I have a great passion for traveling and discovering new places: I have been to 20 countries so far, and plan on expanding that number. In every new place I visit, I learn about its history, culture and language. I have been studying Spanish for 5 years at school and was lucky to be a participant of Spanish immersion programs in southern Spain on two occasions. The knowledge and language skills I acquired in these programs are unparalleled, so I am looking forward to studying abroad in my junior year.
Besides travel, I love to read and write short stories. I love music, and enjoy singing and playing the piano. In high school, I sang in Honors Chambers Chorus, and performed several solos in Rock n' Roll Revival – our school's annual variety show that involves roughly 200 students and has been rather famous for 45 years!
At UMBC, I am looking forward to exploring my interests both in and out of the classroom, volunteering with organizations through the Shriver Center, participating in clubs, including acapella and of course, making new friends! I can't wait to participate in the many events the Humanities Scholars program has to offer.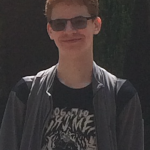 Hello, my name is Joe Smith, and I plan on majoring in Philosophy and English (literature). For the most part, I'm interested in these subjects because they cover important questions about how to live. Also, though, I think they're fun.
This year, I graduated from Reservoir High School, where I was involved in speech and debate, student government, environmental stuff, the National Honor Society, and the English National Honor Society. As hobbies, I read, write, listen to music, play chess (not very seriously), fiddle with things, play Tetris, and watch lots of TV and movies. I often pretend to be a doctor and dabble in medical science; if you come to me with symptoms, I might hazard a diagnosis. In addition, I'm fascinated by insects, plants, and animal and human behavior. If you're down, I'd be more than happy to discuss any of the following people with you: James Joyce, Dante, David Foster Wallace, Björk, Kate Bush, Hayao Miyazaki, Stanley Kubrick, David Attenborough, and Stephen Fry and Hugh Laurie. They are, to a certain extent, my heroes. I am looking forward to learning and enjoying myself over the next few years.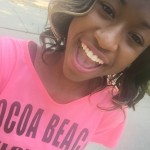 Hey guys! My name is Kara Gavin. I am an Honors student and a Humanities Scholar. I have so many different interests, which is why I have yet to declare my major. But I think I'd like to study English and Music in some capacity. I am interested in English and Music because they have never failed to allow me to let my creativity flourish. The possibilities in a story or song are limitless with creativity.
I attended Bishop McNamara High School in Forestville, Maryland. While there, I was involved in many extracurricular activities, such as: National Honor Society, National English Honor Society, National Spanish Honor Society, Key Club International, and the International Thespian Society. Of all my classes, my favorites were English and Theatre. I feel so at home on the stage, and it's so cool how I can become another character and tell the audience a story through my acting. In general, I love to entertain. Whether it's through my songs or stories or poems or plays, making others happy or think more deeply about a certain cause is what puts a smile on my face.
In my free time, I love to sing, write, play the piano, and spend time with family and friends. At UMBC, I look forward to meeting new and different people, some of which I hope will become close and lifelong friends. I also hope to join clubs and organizations that fit my interests or spark new interests such as the liturgical dance ministry and the improvisation club. In the Humanities Scholars Program specifically, I hope to form close bonds with the other scholars, as well as learn about different aspects of the humanities that I have not yet been exposed to. I am truly excited to embark on this journey to college, and I intend to strut through it with my head held high!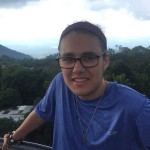 Hi, I'm Dever Cunningham and I'm majoring in history but I'm also interested in Animation, Spanish, and German. I've liked history for a long time, but especially since middle school where I would sit in class and flip through the history textbook and look at the pictures and captions. I'm also a very detailed person (something that comes from being an artist) and like figuring things out – putting pieces together in my head when thinking about issues in history.
My favorite subjects are Art, English, German, and History. I also have an interest in Spanish (a language I haven't taken since middle school) since I've gotten back from a church trip to El Salvador. In high school I participated in my school (Baltimore City College) Model United Nations Team, Mock Trial Team, and Kinetic Sculpture Race Team. I also love Star Wars, drawing, reading, and writing (i'm trying to write a book for fun), and playing guitar. I'm looking forward to learning more about Latin America, my focus in History, as well as learning a new language and improving my German.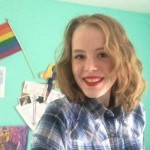 Hey there! My name is Julia Clarice Byrne. I haven't decided on a major yet, but I'm looking forward to discovering it at UMBC. I know that I want to do something that will make this country a fairer place for everyone. I'm a James Hubert Blake High School alumna. My favorite classes were art and history. I firmly believe that you have to understand the past to fight for the future, which is why I love history so much. I grew up in Maryland, and I've always loved it here, even though the weather is frustrating. I was also a founding member of the Washington DC GenOUT chorus and editor in chief of my school paper, The Blake Beat. Being a part of the GenOUT chorus allowed me to become a part of DC's activist community. I even got a chance to sing at the White House!
In my free time, I like to read and write stories. I also like to draw dogs, particularly my lab, Lizzy, and bake muffins. My entire family enjoys putting together puzzles. I'm looking forward to attending UMBC and being a part of the humanities program. Being able to work and learn with a group of talented and enthusiastic people is one of the best things a
person can achieve. I also hope to get involved with campus activist community and the Camerata chamber choir. College offers new opportunities to make friends and learn about both yourself and the world around you, and I want to take full advantage of that.
Hello there! My name is Garrett Beeg from Cecil County Maryland and I'm very excited to be entering UMBC as a Humanities and Honors scholar. I'll be a Modern Languages, Linguistics and Intercultural Communication Major through Applied Linguistics. I find language in all its forms to be wholly fascinating and a defining feature of human society, which is why I'm driven to study it. I feel comprehension of language at its deepest levels can promote an understanding of different cultures, especially in areas where languages conflict.
I am a graduate of The Tome School of North East Maryland, and I enjoyed my four years of French, History and English courses. However, I most enjoyed being a part of the school's literary publication Phantasmagoria, which I edited in my Senior year concurrently with The Titan Times, the monthly newspaper. I'd very much want to be a part of a similar organization in the coming years at UMBC, and at the very least be able to submit writing to some form of school media. For the past few months, I've been steadily working on a full-length Odyssey and Pound-esque epic poem that uses an original language I've been developing since the 8th grade as well as a fictional culture/world that falls in line with it. However, due to its projected length, it will take many years to complete. I also greatly enjoy music in most of its forms, listening to everything from Romantic German opera and movie soundtrack to South-African rap-rave and Japanese techno jazz. Again I am very much looking forward to my time at UMBC and the Humanities Scholars program! I cannot wait for the opportunity to study subjects at levels not possible in high school and to have the incredible opportunity to study abroad!
Greetings! I'm Rachel Szpara and I am an Asian Studies major, Modern Language and Linguistics minor, with a focus on Chinese and Korean language. I intend to get my ESOL (English second language teaching certificate) and an interpreter/translator certificate by the end of my undergraduate studies so that I can teach English abroad. In addition to my interest in East Asian culture and language, I also love working with children and spent this past year working as a substitute teacher and toddler assistant at a private Montessori school. And while that was fun, the highlight of my year had to be going to Iceland for 6 weeks to be a volunteer nanny for the most amazing little family in the Icelandic countryside. It was my first time abroad, as well as my first time traveling alone, and I was relieved to find that all of my lofty dreams of traveling wouldn't be ruined by chronic homesickness or inability to survive plane rides. I had the time of my life, took many pictures, saw a lot of stars, and came home with a tattoo I can't wait to show off on campus.
In high school I participated in the literary magazine, culture club, feminist club, and most notably the LGBT+ club where I discovered such loving people and got to speak at different events on LGBT+ issues. I intend to join in on similar activities at UMBC, tacking on the wushu (kung fu) club and perhaps a dancing group as well! I love hiking, reading (Haruki Murakami and the poet Mary Oliver especially!), learning songs on the piano, listening to music, and snuggling with my cat. I'm a bit of a mega Studio Ghibli fan, as well as Avatar the Last Airbender, Buffy the Vampire Slayer, and various Korean dramas, so if any of those are to your fancy, don't hesitate to reach me so we can fangirl together. One thing I'm a little proud of is that I've published a couple of books in a YA series I'm working on, which take place in a fantastical, dystopian recreation of China. It is going to be amazing getting to be totally immersed in learning about the things that inspire me and my writing so much, and hopefully I can finish the final two books during what I expect to be a very wonderfully busy four years. I'm so excited to be coming to UMBC, and especially thrilled to be joining such a diverse and fabulous community such as the Humanities Scholars!