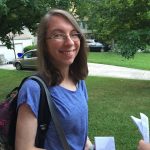 Hi everyone! My name is Tess McRae, and I am beyond excited to be a Humanities Scholar! I aspire to combine my love for writing, drawing, and graphic design with my enthusiasm for literary publications into a fulfilling and enriching experience at UMBC and beyond. Right now, my plan is to major in English with a possible double major or minor in Graphic Design, but I'm also very passionate about Creative Writing (specifically poetry) and plan to work that into my degree somehow.
I graduated from Hammond High School in Columbia, Maryland. In my freshman year, I joined the editorial staff of The Vision, Hammond's new literary and art magazine. The magazine quickly became my favorite aspect of high school, and being a part of it ignited my passion for providing an outlet for the creative voices of my peers in a visually appealing way, as well as encouraging others to contribute to the growing project with their talents. I was the Editor-in-Chief of The Vision during my junior and senior year, and I'm beyond thrilled to say that our 2015-2016 edition was ranked the second highest literary publication in Maryland by the National Council of Teachers of English. (We're still waiting for the results of our most recent issue, and I expect they'll be even better!!) Apart from The Vision, I was also the secretary of Hammond's chapter of National English Honors Society. Additionally, I was a member of my school's Student Leadership Cadre and National Art Honors Society, and I participated in various theater department productions as a set builder and pit singer. As a student at UMBC, I definitely plan on joining the editorial staff of Bartleby (the campus literary and arts journal), and I expect that I will be participating in many other arts-related extracurriculars as well.
In my spare time, I enjoy (you guessed it) writing poetry and drawing, especially when I'm working in my sketchbook! I also love music, whether I'm listening to it (my favorite artists include Sylvan Esso, Mree, and Kimbra) or creating it by singing or (badly) playing the piano. I'm eager to build upon these passions at UMBC, and I look forward to learning more about myself in this unique and enriching environment, along with making lasting friendships and creating positive change in my community. I am so thankful for the opportunity to be a Humanities Scholar, and I can't wait to see where the next four years take me!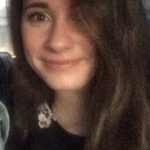 Hello friends! My name is Sarah Natterman and I plan on majoring in Global Studies and Modern Languages and Linguistics while also studying Korean. I went to G.W. Carver Center for the Arts and Technology in Towson, Maryland as a dance magnet. While I was there, I spent most of my time studying classical and contemporary ballet, modern, jazz, and West African dance. My senior year I was lucky enough to be chosen to complete a senior choreography project that debuted on the main stage and traveled to Patapsco High School, as well as lead the National Honor Society for Dance Arts.
I have always been interested in foreign languages and cultures. Throughout high school I studied French and was actively involved in French Honor Society. My sister introduced me to Korean culture years ago and I immediately loved it. Due to an unfortunate but well-timed hip injury, I was given a break from dance to explore this second passion and began casually studying Korean. Even after returning to dance I knew I wanted to pursue languages and cultural studies. I would love to move abroad one day and be able to expand my horizons (both literally and figuratively), meet new people, and share my love of exploration, culture, and language.
I can't wait to be a part of the family of Humanities Scholars at UMBC. I see a future where I'll meet students with both similar and diverse interests, explore new opportunities and break out of our boxes.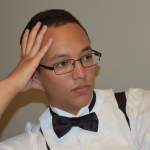 Hello! My name is Nathaniel Mamo and I am a freshman planning on either a History or Philosophy major. As a millennial living in the Information Age, I have been constantly bombarded by the wealth of knowledge technological advancements have afforded my generation. While this can be useful, it is also a double-edged sword. I find that these two subjects, along with all the Humanities, give me the ability to process and make sense of this information overload; ergo, helping me understand the world around me. They allow me to reason for myself, learn the true nature of things, and keep me from being afraid.
I am from North Baltimore City and graduated from Baltimore Polytechnic Institute. Since elementary school, History and English have always been my favorite subjects. In high school, I was given the opportunity to participate in some great classes with incredible teachers such as U.S. History and AP Literature and Composition. My humanities courses in high school were not only interesting, but also allowed me to gain critical thinking skills without stifling my creativity. Outside of class I was an active member of our school's Environmental Club and spent my free time fishing, reading, watching movies, and caring for my aquarium.
What I am looking forward to most of all at UMBC in the Humanities Scholars Program is the opportunity to pursue anything that I find interesting. Going into my freshman year, I wish to expand my social skills and broaden my outlook on life.
Hi! My name is Mikaila Donaldson and I am so excited to be working with both the Honors College and Humanities Scholars Program this upcoming year. I plan on double-majoring in American Studies and Political Science, with the goal of eventually working in education reform.
I'm from Portland, Oregon and went to Lincoln High School. During my time there, I took multiple International Baccalaureate classes that were mostly focused in the humanities. Ever since I can remember, I've loved learning new things about history and other cultures, which is why I focused my final years in high school on those subjects. This allowed me many opportunities, such as going on a summer exchange to Germany with my class and exploring a new country, as well as just soaking in all the information I could in my other classes. I have a huge passion for learning and am so excited to continue my academic career at UMBC! In regards to activities outside of school, I was heavily involved in the dance team at my school, where I received a varsity letter all four years and held leadership positions in both my junior and senior year. I was also a part of other organizations at my school, such as Junior State of America, International Study Center, and National Honor Society. Additionally, just as a hobby, I really enjoy watching 80s movies and hope to explore them further within my American Studies major.
I'm really looking forward to my time at UMBC and all the new things I will learn, both within and outside of the Humanities Program. I hope to get involved in many clubs and explore new academic interests and social opportunities, so I'm expecting an engaging and fun four years!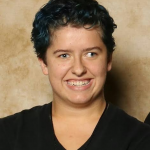 Hello! My name is Karen Pastwa, and I am a Modern Languages and Linguistics, Japanese, and Korean major from Washington County, Maryland. I enjoy the study of languages for fluency, but I also enjoy studying the development of language over time and the ways languages interact in a society that is becoming more globally-oriented. My interest in Japanese and Korean stems from a love of East Asian cultures and history, as well an appreciation for Japanese anime and Korean dramas and music.
During high school I enjoyed literature/English classes, as well as my foreign language class, and history. These classes appealed to me because of their connection to the human condition and how much could be gleaned about humans and societies as a whole based on the ways they interacted in the past and the literature produced during any given time. During high school I participated in the Mid Atlantic Young Writers Institute, the Key Club, and the Calculus Club
In my free time I can be found either reading (news, usually), writing a story, or drawing on the edge of a piece of paper. Most of my stories tend to follow a sci-fi/fantasy vein, though some fall into an urban fantasy category with some cross of magic and the real world.
I hope to make some long-term connections with others in the scholars program, as well as begin my college career in an institution not just diverse in population, but in opinion. In the words of Oscar Wilde, "The truth is rarely pure and never simple", and it is my belief that discussion, debate, and study are some of the key ways in which we can, as a society, find the truth about any number of topics.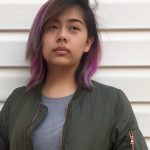 Hello! I'm Hope Mesngon. I am a major in Media and Communications major and plan to minor in Visual Arts. I've always had an interest in advertising and editing. My interest came about when I became the chief editor of my high school's Literary Magazine. Compiling separate literary pieces and artwork in a way that creates a cohesive magazine while having each piece stand out on its own was
so fun for me. In my junior year of high school, I took part in my school's yearbook staff. It was a class that I always looked forward to because I was able to create something of my own, or rather something that belonged to my school, but of my own creation. Aside from editing, I loved taking AP Human Geography, Current Affairs, Ancient World History, and Sociology. I've always had an interest
in studying societies and why they function the way they do, so learning about parallels between history and the present as well as how a society is affected by its location in the world is so fascinating. I find that learning these things is a great way to understand our changing society.
I love traveling. While I have never left the country, I have gone on road trips across America twice and I have also been to Guam to visit family. I can't wait to visit more places and experience new things. I also enjoy writing poetry and studying street fashion.
At UMBC, I'm excited to take new classes that go more in depth into its subjects in comparison to high school classes. I plan on challenging myself to fill my free time by joining a lot of clubs and organizations that I normally wouldn't have joined. By being in the Humanities Scholars Program, I hope to engage in borough conversations in subjects regarding the humanities. I also look forward to traveling abroad and learning about different perspectives of the world.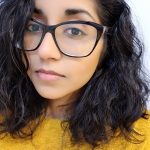 Hello! My name is Harini Narayan, and I am a Humanities and Honors Scholar. I plan on majoring in Global Studies while focusing on the Spanish language. I graduated from Central York High School in Pennsylvania, but my love for traveling has taken me around the country and world. In high school, I was very involved with both music and the speech and debate team. The former helped me become comfortable in the spotlight, as it pushed me out of my comfort zone in order to be able to perform in multiple settings, from musicals to churches to symphonic orchestras. Being a musician has made me a team player, and I have come to enjoy working with different people. Speech and debate has helped me to become a well-rounded person through mental vulnerability, as the activity required me to lay out my personal beliefs to an audience of strangers. Through these activities, I have come to enjoy performing with all my heart, and hope to continue doing so in college.
I am looking forward to taking advantage of the many clubs and opportunities that UMBC has to offer. Studying abroad has always been a dream of mine, and I would like to go to Spain for my studies. In order to make this happen, I plan on studying Spanish culture, as well as dialects spoken within the country. I have always enjoyed learning about different places and their histories, which is why history and the social sciences were always my favorite subjects in school. While living on campus, I want to be involved in different extracurriculars, perhaps activities different from ones I have already tried. I would like to expand my horizons in college, and I know that UMBC is the best place for me to do just that!
Hello, my name is Ben Corcoran and I am an Honors and Humanities Scholar who plans to major in Modern Languages, Linguistics, and Intercultural Communication (Russian and Chinese). Since 4th grade, I have been interested in languages, although mainly Chinese, and my interest and knowledge of languages has only grown ever since. I would like to use my language skills later, as I find a career that best suits my interests.
I graduated from Catonsville High School and my favorite subjects included language classes and United States History. I was responsible for coordinating and designing lighting sets for both my school's fall drama and spring musical performances as lighting manager for the Tech Crew. I was also Vice President of my class during my sophomore year. I also participated in numerous honor societies at my school. I was parallel-enrolled in the Community College of Baltimore County, where I was able to explore my interest in languages outside of high school. During my free time, I enjoy playing sports with friends and listening to music, mainly classic rock.
I am looking forward to the diverse community of students that UMBC has, as well as the large amount of extracurriculars that are offered, as well as the Humanities LLC. As for the Humanities Program, I look forward to studying abroad in my junior year, and the opportunities that it provides for me as I begin my freshman year this fall.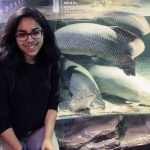 Hi! My name is Anjali DasSarma and I am excited to be joining the UMBC Humanities Scholars program and the Honors College as a Media and Communications Studies major with a Journalism minor. I love talking to people, hearing their stories, and writing articles, and I want to pursue a career as a journalist. Journalism is very important to me, and I hope to make a difference in the world through my career!
I've been lucky enough to travel for a lot of my life, and it's really shaped my worldview. I lived in China, and I've visited places like England, South Korea, Austria, and Slovenia, to name a few of my favorites. I'm really excited to participate in the Study Abroad program and to truly immerse myself in the politics, culture and media of another country. The changing world has so many new challenges and opportunities.
As a high school student, I was Editor-in-Chief and Features Editor of our newspaper, founder and president of our school's chapter of Quill and Scroll (an international journalism honors society) and I served as anchor for our weekly TV news show, so I developed a liking for both print and broadcast media. I was the first student to complete four years of Journalism at my high school, and I became a news junkie, spending a lot of time consuming news of all kinds.
In my free time I sing, play acoustic guitar, and write fiction. I'm also currently learning tennis. I've interned at The National Aquarium in Baltimore for the past two summers, so I've learned about aquatic life and the importance of the environment to all of us! I'm greatly looking forward to the interdisciplinary education and close-knit community that the Humanities Scholars program offers students at UMBC.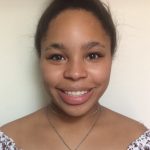 Hello everyone, my name is Peri Johnson. While at UMBC I intend to double major in Asian Studies, with a concentration in Japanese, and in Music Performance. I chose to major in Asian Studies because of my interest in Japanese language and culture from when I was younger, I was also able to visit Japan, and after the trip I knew I wanted to continue studying Japanese. I chose my Music Performance major because I have played clarinet for nine years and wanted to continue playing in college. My goal is to play clarinet in a professional ensemble that performs the music for video game soundtracks.
My favorite subjects in high school were Japanese, band, and world history. I studied Japanese for four years and was a part of the anime club, and Japanese National Honor Society. I also was in band for four years and played in the Wind Ensemble. During high school, I was the student leader of our schools Clarinet Choir, as well as a member of the full orchestra, Dixieland band, and Pep Band. I also enjoy history, and when I was younger I wanted to be an archeologist!
When it comes to free time and hobbies I like to spend my time doing something relaxing. My favorite activities include writing, listening to music, drawing (and occasionally painting), reading, and playing my old video games. One exciting thing that I've done in my life is climb a waterfall (even though I am not very athletic).
During my time at UMBC I am looking forward to meeting new people and enjoying the freedoms of college life. While in the Humanities Scholars Program, I am hoping to really focus on my Japanese studies, and eventually study abroad in Japan!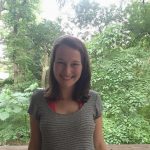 Hello, my name is Elizabeth Eakes, and I am thrilled to be a part of the Humanities Scholars program at UMBC! I plan to pursue a double major in English and Global Studies as well as a Secondary Education Certificate. I feel drawn to understanding the connections that all humans have with each other, because I feel that by acknowledging the way we are all similar in our desires yet unique in our beliefs, humanity will develop a more peaceful global mindset. I have always been passionate about English literature, and throughout high school the study of French language has fascinated me, as it has given me the opportunity to learn in depth about the literature and language of other cultures. I look forward to refining my skills in the French language, and studying abroad in a French speaking country.
I graduated from North Harford High School in Northern Harford County. As the President of French Club, I spread enthusiasm for French culture to members of my school, with the organized help of over 40 club members. I was also an active member of the International Thespian Society, where I performed in many theatrical and musical productions. Some of my other hobbies include singing and playing ukulele, enjoying the beauty of nature, and volunteering. I have had the opportunity to share my passion for the environment with fifth graders by being a counselor many times at Harford Glen Environmental Education Center, where I spent days leading students in hands-on conservation research projects. For the past five years, I have attended an annual week-long service camp in various locations, where I completed projects for local families or charities such as Habitat for Humanity. These experiences of leadership and service have increased my compassion and desire to continue serving all different types of people and communities.
I am excited to deepen my knowledge in the fields of language and cultures, and to broaden my world view in college. I know that the Humanities Scholars Program will provide me with these opportunities and more!