Humanities Program Senate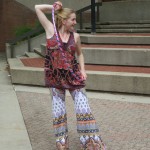 My name is Melina Latona and I am pursuing a major in Global Studies with minors in Cultural Anthropology and Spanish language. My experience at UMBC has been tremendously enriching thus far; my professors, academic advisors, and my peers are all highly supportive and encourage independent thinking and are geared towards progress. My classes are small enough for intimate discussion yet large enough to provide a diverse group of peers who can contribute unique perspectives.
Belonging to the Humanities Scholars program was the most formative experience of my first two years at UMBC; thanks to our excellent freshman seminars, our close-knit group of liberal arts enthusiasts, and the supportive and informative Humanities director. The seminars allowed me to hone in on my strengths and improve in areas when necessary; in those intimate round-table discussions we narrowed our arguments, challenged one another, and were forced to think independently and as a team. Regular emails from the humanities director and communication with other HUM scholars on campus ensured that I would never miss out on a guest speakers and events that sparked my interest. Belonging to this community really helped me find a sense of belonging at UMBC.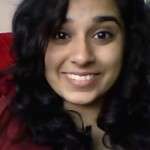 My name is Sidrah Shayiq and I am pursuing a History Degree and a Secondary Education Certificate. I am also the Treasurer of the History Student Council and I work in the Social Work Department. In the future I hope to teach history in an inner city school and then eventually pursue a career in educational policy. The Education Department really prepares students to become the best teachers possible. UMBC may be a small campus, but it's growing every day and is filled with endless opportunities. As a member of the Humanities Scholar Program, I receive even more opportunities than other UMBC students. I am able to go to forums, dinners with lecturers, excursions to theatres, and study abroad.
In Spring 2015 I am planning on studying in Peru. I want to improve my Spanish and I am fascinated by the culture— specifically the food— of Peru. Also since travel is cheap in South America, I could travel to Cuzco, Machu Picchu, Salar de Uyuni, the Amazon, and any other place I can get a chance to go to. I also hope to volunteer to teach English in Peru as well. The main reason I am choosing to go to Peru is because I will probably never have another chance to go there myself. I am seizing this opportunity of study abroad to the fullest!
My name is Paula (Ela) Beck, Junior, Media Communication Studies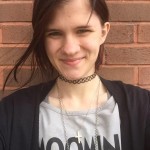 major, and entered UMBC intending to be a Psychology and English double major. However, after exploring the many opportunities available at UMBC, especially in the Humanities Scholars Program, I am happily double majoring in Media and Communication Studies and Visual Arts (Intermedia track).  I am also passionate about learning languages and exploring other cultures, and I also have added a French minor.  This upcoming spring I will be studying abroad at the University of Helsinki in Finland, focusing specifically on intercultural communication and media studies.  The support of the many professors involved in the humanities has been immensely helpful and impacted my last two years at UMBC in the best ways.  I especially love the interdisciplinary focus that the Humanities Scholars Program guides its students towards, giving us students so many options for our futures, especially people like me who aren't completely sure what we want to do after completing our undergraduate education.
I am involved in the Comics and Other Media club on campus (COM) and have recently pledged to Alpha Phi Omega, a co-ed service fraternity.  Activities in the fraternity include both volunteer service and fellowship.  I am also a senator for the Humanities Scholars Senate.  Outside of school activities, I love reading, mixed media art, photography, punk rock fashion, metal music, Weimar film, and making new friends.  My website is http://elenabeck.com/.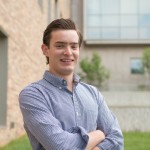 My name is Dylan Rogers Elliott and I am entering my third year as a Humanities Scholar at UMBC. I am pursuing a History major and a Legal Policy minor with the intention of attending law school. In the two years that I have been retriever I have enjoyed tremendous experiences and met fascinating people. In many ways, the Humanities Scholars Program has served as my gateway. The program has humanized my experience, introducing me to a plethora of people and experiences that have facilitated great personal growth.
In addition to learning and forming friendships, I have taken time to become involved in and serve my UMBC community. But three involvements stand out to me. My position as a Career Peer Advisor in the UMBC Career Center, where I have had the opportunity to work one-on-one with hundreds of my fellow students and to conduct outreach to many student organizations and classes; my work on UMBC's Mock Trial Team, as a competitor as a member of the executive board; and my involvement with the Humanities Scholars Program's nascent Senate, which provides the program's scholars with a stable body of elected peer representatives that make recommendations to the program's director. I have had the honor of helping establish the Senate, and then serving as the Senate's first Chair.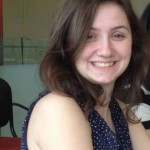 Hi, my name is Kelley Bennett, and I am a Media and Communications Studies and History double major at UMBC. I'm in my second year of the Humanities Scholars' Program and serve on the Humanities Scholars' Senate. I am also a part of the UMBC Climbing Club. In my first year at UMBC I have made a lot of wonderful friends and learned a lot about living life on my own. I have loved meeting so many new people and have had the best experience as a Humanities Scholar. All of the students in the program are dedicated to their work and passionate about furthering their educationI have been most excited by the events the program has organized and which we have attended, and the program's push to further the scholars both culturally and academically.
The program has been a fantastic way for me to begin my college career, and I have loved the feel of UMBC, which I think is as close as a small school with the benefits of a large university. As I begin my second year at UMBC, I am considering studying abroad in Ireland or Wales in the future, and cannot wait to see what the next year will bring.
My name is Emily Grace and I am entering my second year at UMBC as an English major on the literature track in addition to a music minor. I am also the member of the Honors College, secretary of UMBC's chapter of Engineers Without Borders, treasurer of the newly formed Lisa Simpson Book Club, and an active member of many other clubs and organizations. Because of my involvement with the Humanities scholars and all of these other programs, I have been exposed to many of the best parts of UMBC, met with diverse groups of people, and had the opportunity to share thoughts with everyone I have encountered during this past year.
In particular, the Hum program has brought me to some of my closest friends, afforded me opportunities like shows and seminars that I would not have experienced otherwise, and taught me new ways of looking at both local and global systems in order to better understand them through the seminars each semester. The program has given me a chance to share my love of literature and the humanities with people who are like-minded and share the same passion, a privilege that I have been lucky to have been given. I also cannot wait for the opportunities that are yet to come, specifically the semester abroad which I am (hopefully) planning to spend in Scotland studying the literature of the area.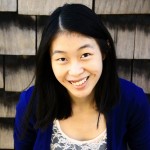 Hello?  My name is Kelly Wan, and I am a sophomore double majoring in Global Studies and Financial Economics and double minoring in Chinese and Political Science.
During my first year at UMBC, I discovered a number of things—invaluable friendships, supporting mentors and professors, challenging courses, groups that became family, and edible versus inedible dining options. Throughout both semesters, I have become highly involved in numerous student groups. I am the Vice President of Cleftomaniacs, the co-ed acapella group, the social media chair for Student Event Board (seb), and a member of Global Brigades, SGA, HSP Senate, and Honors College.
My experience in the Humanities Scholars program has been fruitful both academically and socially. I learned a tremendous amount in both freshman seminars on interesting topics such as public space in Baltimore and film analysis, but particularly on my own strengths and weaknesses with the audio-visual aspects. Using iMovie was an adventure (as it crashed and deleted everything). The best things about the Humanities program are living on the LLC and attending the wide array of forums.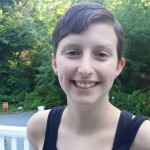 I'm Sage Burch. I'll be majoring in Global Studies and Asian Studies, with a minor in Professional Writing. The things I look forward to most about the  program are all the things I don't know about yet. I look forward to the seminars, the LLC, and any trips we may take. I look forward to getting to know everyone. (And just look at all those interesting courses I'll be able to take.) I read. A lot. I read the news and I read realistic fiction and… What else do I read? I guess right now that about sums it up. I read for the story, but one of the most intriguing things about a book I find is the writing style. I also find that if a book ends in a shootout finale, and it's already made its point, I'm too distracted a person to finish it (I get it, "Daemon", we're all gonna die). I write too. And in that regard I have much to learn, so on to the next book it is. I hope all goes well.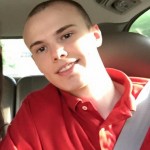 Hello, my name is Austen Edelenbos and I am an incoming humanities scholar with a history major and a French minor. The period of history I'm most interested in is Napoleonic Europe, with the Cold War being a close second. In high school, I was a member of my school's app design club and I was highly active in a wide array of Honor Societies. In my spare time I watch a lot of TV and movies, mostly dramas although I like the occasional comedy. I enjoy reading, but I don't get to do it nearly as much as I'd like to, but my favorite genres are science fiction and high fantasy, although I've just recently got into reading some on military history, which is a field that has always fascinated me.

I'm looking forward to meeting other people in the program and having a great UMBC experience. I'm trying to get involved with the Army ROTC program, and I'm also looking into joining the fencing club. I'm excited to attend the humanities seminars and participate in the debates associated with them. I also plan to be involved in campus life. I'll be living in the Humanities LLC and I hope to be as involved as I can be with all the events that take place within it.