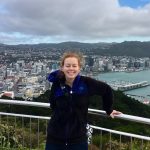 Hello, my name is Lindsey Green and I am a Senior Humanities Scholars at UMBC where I am majoring in History while pursuing a certificate in Secondary Education. This year, I will be completing my student teaching and am excited to start my career as an educator! In addition to being a part of the scholars program, I work as a Teaching Assistant for the course called Science of Water, a water-based lab class. Further, I have previously worked as an Orientation Peer Advisor with the UMBC Office of Undergraduate Admissions.
The experiences that I have had at UMBC have been wonderful. I have made so many amazing friends that I am excited to keep for the rest of my life. Additionally, the rigorous classes and professor expectations have taught me many valuable lessons such as the importance of time management. More importantly, many classes at UMBC have broadened my horizons and forced me to think beyond what I know. This is especially indicative of the interdisciplinary seminars that I was exposed to during my Freshman year. One of the seminars brought together the use of children as symbols in Ancient Rome and Latin America. These types of classes are especially common at UMBC which values student and instructional diversity. The Humanities ScholarsProgram has been especially influential in my growth as a person because it fostered many of my friendships and has shown me what it feels like to be a part of a community. I completed a study abroad program in New Zealand during the Fall of 2018. It was truly a wonderful experience. I learned a great deal about the bicultural society of these magnificent islands while also finding out new things about myself. The courses I took there pushed me to become a better and more varied writer, which I will forever be grateful for. Additionally, the blue beaches and hot springs are sights I will cherish always. I hope all the new scholars consider New Zealand if they are looking for an adventure through natural wonders. I hope to have an exciting and productive final year with my fellow scholars.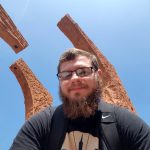 Hello, my name is Spencer Beck, and I am a triple major, (yeah, it's pretty extra, I know) in history, ancient studies, and psychology. My primary interests in history and ancient studies revolve around the political innovations of the various Roman emperors. In psychology, I find deep interest in personality psychology and social psychology, with a plan to follow a clinical track.
My freshmen year at UMBC was fantastic. I became friends with wonderful people, including my peers and teachers alike. All the classes I've taken have been deep wells of knowledge, teaching me how to develop my academic and professional skills. However, my favorites were easily the two Humanities Seminars required for the program. They taught me the vast relevancy of all kinds of information. Throughout the two classes, I found myself researching and writing about the art of rhetoric, symbolism in film, children in politics, race and ethnicity, video games, and Japanese animation among many other topics. Each project was a fascinating and engaging experience, and I found the depth of the study of video games and animation to be much more engulfing than I had expected.
My study abroad plan is to travel to Italy, with a strong hope of getting into a program that takes me to Rome itself. It will be my first time travelling outside of the country, and the opportunity to revel in the city at the heart of my favorite moment of history as my first experience abroad will be exceptionally exciting! Furthermore, having the ability to take a class about Roman history and then immediately walk outside and explore some of the exact things I just learned about will be incredible.
In terms of my campus life outside of academics, I love exploring the stacks in the library, especially the science fiction and fantasy collection. Additionally, attending various clubs outside of my interests has been very fun. In the coming year, it would be great if I could get involved with Bartleby, UMBC's creative arts journal, and apply for Psi Chi, a psychology Honors society.
With all my social and academic plans lined up, my sophomore year is going to be phenomenal!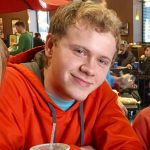 Hi! My name is Colin Hrenko and I am a sophomore in the Humanities Scholars Program and Honors College at UMBC! I am majoring in Spanish with a minor in Arabic and a certificate in secondary education.
My favorite things to do include running, reading, and learning languages. I haven't been very active in the clubs here at UMBC, but I have attended American Sign Language Club meetings with fellow scholar Chelsea. This year, I plan to work as a Team Leader with the Honors College and a member of the Desk Staff at Chesapeake Hall.
Thus far, I have enjoyed all of the classes I have taken. Our humanities seminars last year were incredibly interesting and full of opportunity. The second semester seminar gave me permission to analyze my favorite film duology, Kill Bill, for its perpetuation of racial hegemony, and the first semester seminar introduced me to a professor whom I now work for as a research assistant. In addition, I took classes that required me to do volunteer service and internships in schools, both of which have been very helpful. The Humanities Scholars Program has opened lots of doors, but what I am most grateful for is the strong group of friends that I have made. Being in the seminars and living on the LLC have brought us Humanities Scholars together and fostered a positive social environment.
As far as study abroad is concerned, I am still not 100% sure about where I would like to go. However, I am strongly considering southern Spain, since it is close to Morocco and I would like to maximize my exposure to both Spanish and Arabic. I look forward to making this wonderful and difficult decision!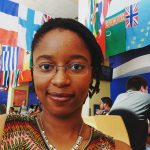 Heyoo! My name is De`Jia Long-Hillie and I am a Global Studies Major with a Political Science minor.
Something I learned about teachers at UMBC is they are there to help you succeed. Unlike public primary/secondary school, paying for your education means the institution you attend is obligated to help you since, essentially, you are paying them. You just have to speak up when you need assistance (they are not mind readers, unfortunately). As for college friendships, the ones you actually invest time in (and vice versa) are the ones worth keeping. Trust and believe, in the first few months of college, "friends" will come and go like food on your True Grits buffet plate. The Humanities seminars are truly a mixed bag with infinite possibilities. I believe it was structured this way to expose young HUM scholars to a variety of topics and to encourage critical and flexible thinking. It's a wonderful way to help adjust to the college classroom setting.
The opportunity to foster a sense of community so easily on campus is a key takeaway from the HUM program for me. Sure, I'm not BFF's with everyone from my HUM cohort but I feel I have a special place on campus that I can call my own. Moving away from home to a place filled with unfamiliar faces has been the most life changing thing that has happened to me since puberty. Living and working with people in my scholars program who are simultaneously experiencing the same things as myself helped me get through my first year of college. I think we all helped each other pull through.
I am considering going to an African country for my study abroad because the African continent has historically been discounted as a place to visit in the world due to relentless European intervention. The beginnings of human civilization and knowledge (and humans) stem from the African continent and each unique country has a rich history that goes far beyond the treacherous days of colonization. I want to learn, firsthand, of these histories and ancient civilizations from the people living there.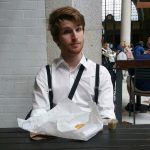 Hi! I'm Jonathan Harness, and I'm a Humanities scholar at UMBC. I am a History and Ancient Studies double major with a Medieval and Early Modern Studies Minor. My current goal is to go into academia with a focus in the Early Byzantine Empire, and specifically the period of Iconoclasm. I'm a regular attender to closed talks at Dumbarton Oaks, and the annual Byzantine Studies Symposium. I'm also a reader at the Library of Congress and the Center for Hellenic Studies. While at UMBC, I've been a member of the History Student Council and the Orthodox Christian fellowship. Between the constant events and wonderful professors I have really come to love UMBC. This all however, would not have been as easy without the prodding, and recommendations of the director of the Humanities Scholars Program Dr. Oskoz, and the current interim director Dr. Phin. It will be with great regret that I will leave them for a semester to go abroad to either Turkey/Germany/Greece in my Junior year.
Hi! My name is Chelsea Johnson and I am a Korean Language and Cultural Studies (MLLI) and Asian Studies double major with a minor in the Chinese language and culture. I am the secretary of the American Sign Language club here at UMBC and I am a dedicated Conversation Partner. I also work in the Center for Art Design and Visual Culture (CADVC) in Fine arts as a gallery attendant. My hobbies include drawing and painting, listening to K-pop, C-pop, and J-pop, and watching Korean/Taiwanese/Japanese/Thai dramas, (I'll watch pretty much anything).
Some of the biggest things I have learned while being at UMBC is that you have to be willing to go outside of your bubble if you want to grow as an individual. This was definitely hard for me, I was in a new environment and since I didn't know anyone else attending UMBC I had to communicate with complete strangers. But, if you find some connection with each person you interact with, it becomes much easier to communicate with them. Not only that but, the classes require more than the minimal effort that might have worked in High school and every assignment forced me to think critically rather than superficially, especially the seminars since they are made to increase our analytical thinking skills.
I ended up enjoying all the events in these past few semesters, spring semester especially, because I could choose which events suited my interests. One of the most interesting events was going to see the play "Whitesnake" because I had read the Chinese story before and we got to stay after and discuss some of the deeper meanings and themes in the play with the actors and how it related to Chinese culture. I was also able to participate in different events like the panel on New Student Day, so I was able to meet the new freshman and it helped me realize I really like socializing and events where I get the chance to share my experiences with others.
Regarding my study abroad, I'm strongly considering travelling to Taiwan and South Korea because I want to improve both my Chinese and Korean speaking abilities, so I want to go to Taiwan in the Summer 2018 and Korea in the Fall of 2018 for my official study abroad because Korean requires much more immersion to become fluent and I want to be surrounded by Korean culture for as long as I can. Often it is simply the culture that makes a person love a language or a country, it is the definitely the case for me.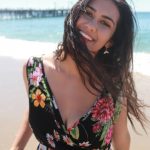 Hello. My name is Amelia Agranovich and I am a senior (how time flies) in the Humanities Scholars Program at UMBC. After quite a lot of exploring, I finally settled on a double major of Global Studies with the Health, Development and Environment Track along with Geography and Environmental Studies. I also minor in music with a vocal performance focus. I feel that the more involved I am at UMBC the greater I enjoy my time, so I currently work as a tour guide for the Undergraduate Admissions Office and as a Spanish tutor for the Learning Resource Center. I am a senator for the Humanities Scholars Program, and my sophomore year I also was an Eco-Ambassador for the university, and the treasurer of the student organization Lend a Helping Paw. My junior year, I studied abroad in Valparaiso, Chile. I am so grateful for the Humanities Scholars Program for allowing me this opportunity as I do feel that it truly changed the direction of my life. Although I have been lucky enough to travel my whole life, this experience taught me independence to a degree I did not yet know, and pushed me to learn how to take care of my priorities myself. And, living in Chile allowed me to reach a fluency in Spanish that I would not be able to attain as quickly back home. This year I am planning on enjoying my upper level courses, and if my schedule allows, completing my degree from abroad.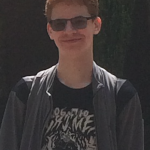 Hello, my name is Joe Smith, and I plan on majoring in Philosophy and English (literature). For the most part, I'm interested in these subjects because they cover important questions about how to live. Also, though, I think they're fun.
This year, I graduated from Reservoir High School, where I was involved in speech and debate, student government, environmental stuff, the National Honor Society, and the English National Honor Society. As hobbies, I read, write, listen to music, play chess (not very seriously), fiddle with things, play Tetris, and watch lots of TV and movies. I often pretend to be a doctor and dabble in medical science; if you come to me with symptoms, I might hazard a diagnosis. In addition, I'm fascinated by insects, plants, and animal and human behavior. If you're down, I'd be more than happy to discuss any of the following people with you: James Joyce, Dante, David Foster Wallace, Björk, Kate Bush, Hayao Miyazaki, Stanley Kubrick, David Attenborough, and Stephen Fry and Hugh Laurie. They are, to a certain extent, my heroes. I am looking forward to learning and enjoying myself over the next few years.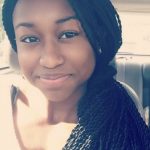 Hey guys! My name is Kara Gavin. I am an Honors student and a Humanities Scholar. I have so many different interests, which is why I have yet to declare my major. But I think I'd like to study English and Music in some capacity. I am interested in English and Music because they have never failed to allow me to let my creativity flourish. The possibilities in a story or song are limitless with creativity.
Over my past first year at UMBC, I've encountered and discovered a lot. Most notably, I learned the importance of time management and humility. I say 'humility', because so much of what I thought I knew and had mastered, I, in fact, hadn't. I learned that there were some things I did not fully know and needed to learn more about— and that that was okay. In fact, I often smiled and still smile when I think of all that is left for me to learn and master, because 1) I am aware of what I need to learn, and 2) The solution (my mastery of the skill) is definitely on the way.
I have enjoyed my Humanities seminars so much, as their small class sizes allow for rich discussion. My favorite, thus far, has been the Asian American Studies seminar which I took during my recent spring semester. The paired-teaching approach (two professors covering the course) allows students to be exposed to more interpretations and understandings of topics. Also, the classroom feels sort of like a second home, as a lot of my HUM seminar classmates also reside in the Humanities LLC with me. The community atmosphere of the HUM LLC makes the whole floor feel so welcoming and comfortable. I look forward to living on it another year with my awesome roommate, Amber.
For my study abroad location, I am considering visiting a Spanish-speaking country, as I'm working on achieving fluency. I am truly excited to continue this journey thru college, and I intend to strut through it with my head held high!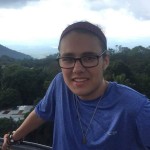 Hi, I'm Dever Cunningham and I'm majoring in history but I'm also interested in Animation, Spanish, and German. I've liked history for a long time, but especially since middle school where I would sit in class and flip through the history textbook and look at the pictures and captions. I'm also a very detailed person (something that comes from being an artist) and like figuring things out – putting pieces together in my head when thinking about issues in history.
My favorite subjects are Art, English, German, and History. I also have an interest in Spanish (a language I haven't taken since middle school) since I've gotten back from a church trip to El Salvador. In high school I participated in my school (Baltimore City College) Model United Nations Team, Mock Trial Team, and Kinetic Sculpture Race Team. I also love Star Wars, drawing, reading, and writing (i'm trying to write a book for fun), and playing guitar. I'm looking forward to learning more about Latin America, my focus in History, as well as learning a new language and improving my German.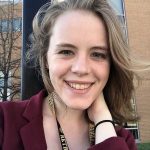 Hi there! My name is Julia Clarice Byrne. I'm currently pursuing history and political science major, and I enjoy writing and baking in my spare time. Attending UMBC gave me an opportunity to work with and learn from many different people. Last year, I volunteered at the Southwest Harbor Emergency Services thrift shop. Additionally, I got a chance to serve as a co-chair of the LGBT caucus in UMBC Progressives and was recently elected treasurer of UMBC College Democrats. This year, I hope to improve access to birth control and gender neutral bathrooms on campus. Over the summer, I interned in Annapolis for Senator Roger Manno, where I learned a great deal about listening to and addressing people's needs and concerns.
The Humanities program offers a vibrant community full of brilliant and creative people, and I'm really happy I have the opportunity to learn with them. The first-year seminars gave us the chance to discuss issues like the politicization of childhood and the ideas behind Asian identity. We also got to attend discussions and plays about a variety of fascinating topics–my favorite was when we went to the Folger Theatre to see Romeo and Juliet. I am very much looking forward to this year with my fellow scholars.
Hello! I'm Rachel Szpara and I am a double major in Asian Studies and Chinese (MLLI), with a Korean minor. I love Studio Ghibli films, Haruki Murakami books, small children, and small animals. My favorite thing about UMBC is the library with its insanely amazing collection of Chinese literature, delicious smoothies, and quiet floors where I can find my focus. I'm currently working on the third installment of my dystopian series, furiously training to be a Kung Fu instructor at my academy, and making bubble tea in Ellicott City during the weekends. My first year at UMBC was so incredibly busy, but in the best of ways! And the highlights definitely came out of having this community of wacky-smart-creative Humanities Scholars. I really feel like we are a family, especially when most of us were living on the same floor and got to celebrate birthdays together, have movie nights, cry over Hum seminar assignments, and hole up in the study room for hours after grabbing a bunch of snacks from Outtakes. After the Asian history classes, Korean and Chinese language courses, and Humanities seminars, I feel like my mind has expanded phenomenally after just one year at UMBC. History 103 was probably the course that really rewired me for writing about history; taking events and people and turning it into a narrative with criss-crossing connections, showing what is significant. I'm a storyteller, and this course helped me translate this into my academic writing, which was great. I am currently abroad in Taiwan this Summer 2017 studying Mandarin, and intend to spend a Junior year semester abroad in South Korea to help my Korean speaking skills. I'm very excited to tackle undergraduate research…once I figure out how to narrow down what I am passionate about researching!