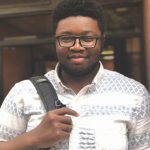 What's up everyone? How are things? Things with me are good. My name is Samuel Adebesin and I am a freshman in the Humanities Scholars Program as well as the Honors College. This short biography was supposed to be done in the summer but I'm glad that it's going up a few weeks into the semester because now I get to give you a bit of an idea of what my experience has been like in the program already as well as where I hope to go instead of giving you pure conjecture. I'm an English Literature Major (for the moment) and I'm considering a second major in Psychology but you'll have to find me after this semester and check in on that. One thing I've learned in the past few weeks here at UMBC is that there are so many opportunities here. When I applied for the HSP I was worried that if I were admitted I would be a weak link in the program, someone who couldn't keep up with the amazing work that some other members of my cohort and older members of the program have done and continue to do, but I've learned that once you're here you become excited to take part in new things and fill up your schedule and resume with many interesting things. So far in my time here I've joined the premiere co-ed acappella group The Cleftomaniacs, and I just want to say I would die for my president, Kelly Wan, HSP Class of 2018. I've also joined the Arbutus Achievers a program that helps local middle school kids with their work and helps them to develop skills such as organization and time management, I've become a part of Student Events Board and the Humanities Scholars Senate and I've still got some free time I wouldn't mind filling. This program is truly an amazing thing and my experience at UMBC wouldn't be complete without it. Before I bid you adieu some fast fun facts about me. I love performance art and literature and Netflix and thrill rides and long walks on the beach…sorry, I was about to go off track in the vein of a different bio I wrote unrelated to school. Going forward I hope to bring much laughter to my cohort, to learn and grow with my peers, and to take full advantage of all that has been afforded to me by this amazing institution known as the Humanities Scholars Program.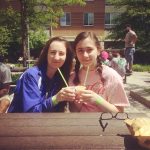 Hi Everybody!! My name is Camille Blackford and I am a junior Cultural Anthropology major and Korean minor. Here during my time at UMBC my love of Anthropology has truly blossomed. The courses I have taken so far have taught me so much about cultures both unfamiliar and familiar. The courses I've taken and the professors I've had have truly made me see the beauty of the diversity of humanity and the importance of making "the other" become familiar. During the Spring 2020 semester I hope to study abroad, a place I have always wanted to go to since CBS Sunday Morning did a piece on the country and its Gross National Happiness Index. I have also loved the Korean classes I have taken at UMBC and am looking forward to taking the Korean culture class this semester. Besides gushing over anthropology and reading (there's so much reading for anthropology majors), I have become actively involved in several clubs around campus. I am the historian for the Asian Studies Council of Majors where I have made many friends through language hour and general body meetings where I constantly give presentations on Bhutan. I have also been an active member of the Kpop Dance Club and the Japanese Student Association where I have made many friends. I can't wait for another awesome semester at UMBC before I study abroad and I can't wait to (hopefully) study abroad in Bhutan the semester after!
Hi everyone!! My nam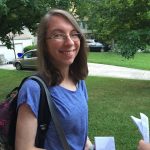 e is Tess McRae, and I am a junior Humanities Scholar here at UMBC, where I'm studying English Communications & Technology with a minor in Creative Writing. I love absolutely everything about being a Retriever, and I'm so grateful for all of the experiences I've had here on campus that have helped me to nurture my interests and contribute in meaningful ways to my community.
Since starting at UMBC, I've become deeply involved on campus. I've served as the Director of Communications for the Student Government Association (SGA); a Graphic Designer for our design and print center, commonvision; a Peer Facilitator for Introduction to an Honors University (IHU) classes; a Poetry Editor for our campus literary journal, Bartleby; and the Secretary of the student organization Retriever Poets. Everything I've done so far has provided me with ample opportunity to explore myself and make lasting connections with my colleagues and peers. However, the most impactful and rewarding experiences I've had on campus have come from UMBC's Center for Democracy and Civic Life, where I have worked as the Civic Design Intern since Fall 2018. Through my work with the Center, I get to utilize my passion for creative expression and the humanities as a means to foster an empowering community on campus and beyond — and that's only the beginning! The Humanities Scholars seminar my cohort participated in in Fall 2017 ("Public Humanities: Investigating and Practicing Engaged Scholarship") helped to orient me to the democratic landscape of UMBC and planted the seeds for me to get involved in cultivating a civic culture on campus. I even got to reunite with my Public Humanities professors one year later in October 2018 when all three of us were part of UMBC's delegation at the 19th annual Imagining America conference in Chicago! (Shameless plug: Another huge reason I got involved in the Center's work is STRiVE, a 5-day leadership retreat we coordinate for UMBC students that is held every winter break. For anyone who is interested in learning more about the Center or finding a sense of purpose and belonging on campus, I would 100000% recommend looking into it. It totally changed my life, and I promise it will change your life too!)
I plan to study abroad at the University of Brighton in Brighton, England in Spring 2020. This will be a huge leap for me — my first time traveling outside of the USA, my first time traveling independently, and my first time living anywhere else but at home with my family (gotta love being a commuter!). To be honest, I'm pretty nervous, and of course sad to be leaving UMBC for a while (this place owns my heart, I swear!)… but at the same time, I can't wait to fall in love with Brighton! This is going to be the bravest thing I've ever done, and every day I feel more and more ready to take on this new adventure. I'm looking forward to exploring England and the rest of Europe, reconnecting with a couple long distance friends, and of course making new ones… and the fact that Mary Poppins, my favorite musical in the entire world, is going to be back on the West End while I'm abroad makes this whole thing even better!!! :~) The Humanities Scholars Program has opened doors for me I never dreamed could open and led me down paths I never thought to follow, and I am all the better for it. I can't wait to see what the second half of my UMBC experience will have in store — in Brighton and beyond!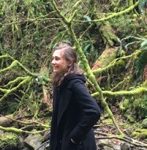 Hi friends! My name is Sarah Natterman and I'm double majoring in MLLI Korean Language and Cultural Studies and Asian Studies with a certificate in Intercultural Communication. I may be a Korean major but I love learning all languages! I've also been studying Japanese, Thai, and Portuguese in my free time.
So far at UMBC, I was with the Asian Studies Council of Majors as the secretary for two semesters. Research has also been a large part of my academic life on campus. This past semester I presented at URCAD on the evolution of contemporary Korean art. Most recently, I've started a research project as part of the MLLI Honors Program with funding from the Undergraduate Research Award to discover how contemporary Korean fiction re-imagines political movements and its influence on national identity. Off campus, I was lucky enough to volunteer as a TESOL teacher providing beginning English lessons for a small community of Korean elders.
This upcoming 2019-2020 academic year, I will be on exchange at Seoul National University while working on my research project. I look forward to continue expanding my language skills and all of the wonderful opportunities this experience will bring!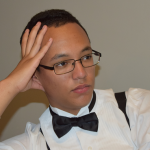 Hello! My name is Nathaniel Mamo and I am a freshman planning on either a History or Philosophy major. As a millennial living in the Information Age, I have been constantly bombarded by the wealth of knowledge technological advancements have afforded my generation. While this can be useful, it is also a double-edged sword. I find that these two subjects, along with all the Humanities, give me the ability to process and make sense of this information overload; ergo, helping me understand the world around me. They allow me to reason for myself, learn the true nature of things, and keep me from being afraid.
I am from North Baltimore City and graduated from Baltimore Polytechnic Institute. Since elementary school, History and English have always been my favorite subjects. In high school, I was given the opportunity to participate in some great classes with incredible teachers such as U.S. History and AP Literature and Composition. My humanities courses in high school were not only interesting, but also allowed me to gain critical thinking skills without stifling my creativity. Outside of class I was an active member of our school's Environmental Club and spent my free time fishing, reading, watching movies, and caring for my aquarium.
What I am looking forward to most of all at UMBC in the Humanities Scholars Program is the opportunity to pursue anything that I find interesting. Going into my freshman year, I wish to expand my social skills and broaden my outlook on life.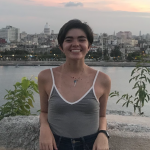 Hi!! My name is Mikaila Donaldson and I'm from Portland, Oregon. Here at UMBC, I'm a history major with a political science minor and certificates in secondary social studies education and peace corps prep. I am so excited to continue working with both the Honors College and the Humanities Scholars Program as an upperclassman at UMBC.
During my time at UMBC, I've been involved with Res. Life, the Honors College, Phi Mu Fraternity for Women, Global Brigades and a variety of other student organizations. Additionally, I've been heavily involved in my education certificate. From my freshman year onwards, I've had a variety of wonderful experiences in middle school classrooms and am looking forward to my full-time internship senior year. Education has always meant a lot to me and my career goals include increasing students' access to quality education internationally and nationally.
This upcoming year, I will be studying abroad in Stockholm, Sweden for the fall semester and I have already completed a summer study abroad in Havana, Cuba. For the fall, my core studies will revolve around Terrorism and European Security Studies, which I not only find interesting but believe combines in an interesting way with education and education policy. I'm beyond excited about this opportunity and can't wait for all that is in store for the rest of my time at UMBC!!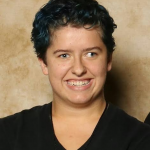 Hello! My name is Karen Pastwa, and I am a Modern Languages and Linguistics, Japanese, and Korean major from Washington County, Maryland. I enjoy the study of languages for fluency, but I also enjoy studying the development of language over time and the ways languages interact in a society that is becoming more globally-oriented. My interest in Japanese and Korean stems from a love of East Asian cultures and history, as well an appreciation for Japanese anime and Korean dramas and music.
During high school I enjoyed literature/English classes, as well as my foreign language class, and history. These classes appealed to me because of their connection to the human condition and how much could be gleaned about humans and societies as a whole based on the ways they interacted in the past and the literature produced during any given time. During high school I participated in the Mid Atlantic Young Writers Institute, the Key Club, and the Calculus Club
In my free time I can be found either reading (news, usually), writing a story, or drawing on the edge of a piece of paper. Most of my stories tend to follow a sci-fi/fantasy vein, though some fall into an urban fantasy category with some cross of magic and the real world.
I hope to make some long-term connections with others in the scholars program, as well as begin my college career in an institution not just diverse in population, but in opinion. In the words of Oscar Wilde, "The truth is rarely pure and never simple", and it is my belief that discussion, debate, and study are some of the key ways in which we can, as a society, find the truth about any number of topics.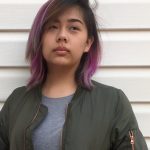 Hello! I'm Hope Mesngon. I am a major in Media and Communications major and plan to minor in Visual Arts. I've always had an interest in advertising and editing. My interest came about when I became the chief editor of my high school's Literary Magazine. Compiling separate literary pieces and artwork in a way that creates a cohesive magazine while having each piece stand out on its own was so fun for me. In my junior year of high school, I took part in my school's yearbook staff. It was a class that I always looked forward to because I was able to create something of my own, or rather something that belonged to my school, but of my own creation. Aside from editing, I loved taking AP Human Geography, Current Affairs, Ancient World History, and Sociology. I've always had an interest in studying societies and why they function the way they do, so learning about parallels between history and the present as well as how a society is affected by its location in the world is so fascinating. I find that learning these things is a great way to understand our changing society.
I love traveling. While I have never left the country, I have gone on road trips across America twice and I have also been to Guam to visit family. I can't wait to visit more places and experience new things. I also enjoy writing poetry and studying street fashion. At UMBC, I'm excited to take new classes that go more in depth into its subjects in comparison to high school classes. I plan on challenging myself to fill my free time by joining a lot of clubs and organizations that I normally wouldn't have joined. By being in the Humanities Scholars Program, I hope to engage in borough conversations in subjects regarding the humanities. I also look forward to traveling abroad and learning about different perspectives of the world.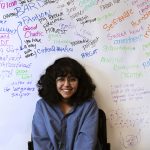 Hello! My name is
Harini Narayan
and I am an Honors and Humanities scholar. I am majoring in Modern Languages, Linguistics, and Intercultural Communication with a focus on Korean language and culture. As a first-generation American, speaking different languages was a part of my daily life and made me realize that I wanted to study and make a career out of understanding foreign cultures and how they interact with one another. In the fall of 2019, I will be studying abroad in Singapore, where I am very excited to immerse myself in new experiences!
Just as my ethnic identity has influenced my studies, my gender identity has influenced my work. I work at the UMBC Women's Center, where I work alongside wonderful people to advance intersectional equity on campus. There, I co-lead a weekly discussion group for our LGBTQ+ students and staff. My role at the Women's Center has allowed me to build community with fellow members of marginalized identity groups, and is without a doubt my favorite part of being at UMBC. I'm looking forward to seeing where my academic and professional career take me next!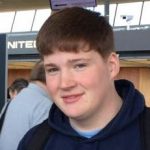 Hello, my name is Ben Corcoran and I am an Honors and Humanities Scholar who plans to major in Modern Languages, Linguistics, and Intercultural Communication (Russian and Chinese). Since 4th grade, I have been interested in languages, although mainly Chinese, and my interest and knowledge of languages has only grown ever since. I would like to use my language skills later, as I find a career that best suits my interests.
I graduated from Catonsville High School and my favorite subjects included language classes and United States History. I was responsible for coordinating and designing lighting sets for both my school's fall drama and spring musical performances as lighting manager for the Tech Crew. I was also Vice President of my class during my sophomore year. I also participated in numerous honor societies at my school. I was parallel-enrolled in the Community College of Baltimore County, where I was able to explore my interest in languages outside of high school. During my free time, I enjoy playing sports with friends and listening to music, mainly classic rock.
I am looking forward to the diverse community of students that UMBC has, as well as the large amount of extracurriculars that are offered, as well as the Humanities LLC. As for the Humanities Program, I look forward to studying abroad in my junior year, and the opportunities that it provides for me as I begin my freshman year this fall.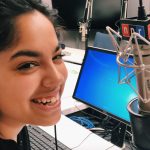 Hi! My name is Anjali DasSarma and I am a junior Media and Communications Studies major with a minor in Journalism. Along with being a part of the Humanities Scholars, I am a Humanities Senator, the Opinions Editor of UMBC's newspaper (The Retriever), and a member of the Honors College. As a student journalist, you can often find me in our campus Starbucks reading one of the local and national newspapers delivered to UMBC. I'm a news junkie, as well as a music journalist. Journalism is very important to me, and I hope to make a difference in the world through my career!
I've been lucky enough to travel for a lot of my life, and it's really shaped my worldview. I lived in China, and I've visited places like England, South Korea, Austria, and Slovenia, to name a few of my favorites. I'm really excited to go abroad in the Fall of 2019 to King's College of London, where I will be immersed entirely in another culture, and I will be representing UMBC as a Study Abroad Ambassador.
In my free time, I sing, play acoustic guitar, and write fiction. I've been lucky enough to earn several different internship opportunities in Baltimore and Washington DC, including at the UMBC Magazine and the Newseum. The Humanities Scholars Program has made UMBC such a wonderful experience for me so far, and I feel very fortunate to have been able to interact with world-class faculty and my driven and ambitious peers.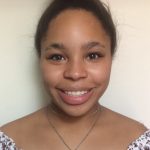 Hello everyone, my name is Peri Johnson. While at UMBC I intend to double major in Asian Studies, with a concentration in Japanese, and in Music Performance. I chose to major in Asian Studies because of my interest in Japanese language and culture from when I was younger, I was also able to visit Japan, and after the trip I knew I wanted to continue studying Japanese. I chose my Music Performance major because I have played clarinet for nine years and wanted to continue playing in college. My goal is to play clarinet in a professional ensemble that performs the music for video game soundtracks.
My favorite subjects in high school were Japanese, band, and world history. I studied Japanese for four years and was a part of the anime club, and Japanese National Honor Society. I also was in band for four years and played in the Wind Ensemble. During high school, I was the student leader of our schools Clarinet Choir, as well as a member of the full orchestra, Dixieland band, and Pep Band. I also enjoy history, and when I was younger I wanted to be an archeologist!
When it comes to free time and hobbies I like to spend my time doing something relaxing. My favorite activities include writing, listening to music, drawing (and occasionally painting), reading, and playing my old video games. One exciting thing that I've done in my life is climb a waterfall (even though I am not very athletic).
During my time at UMBC I am looking forward to meeting new people and enjoying the freedoms of college life. While in the Humanities Scholars Program, I am hoping to really focus on my Japanese studies, and eventually study abroad in Japan!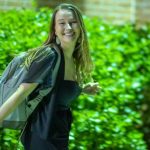 Hello, my name is Elizabeth Eakes! I am a Global Studies major with an Environmental Science minor, and I am pursuing an Elementary Education Certificate and a French Certificate. During my time so far at UMBC I have been involved in various performing arts clubs, one of these being the Stilettos, an all-female acapella group. During the 2018-19 academic year, I was the President of the UMBC Environmental Task Force, where I organized weekly clean up events and collaborated on environmental awareness efforts across campus. This summer I was nominated to represent UMBC at the Civic Learning and Democratic Engagement conference in Ft. Lauderdale, Florida, and I plan to continue sharing my passion for civic engagement on our campus after my semester abroad. I have worked for the Honors College as a Forum Team Leader, and I currently work in the admissions office as a tour guide. In the Fall of 2019, I will be studying abroad in Nice, France! I look forward to experiencing new world views and expanding my knowledge of the French language. The foundation of knowledge from the Humanities Scholars Program and the Global Studies Department will be of great benefit to me as I spend a semester abroad.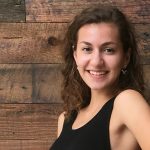 Hello! My name is Lilly LaFemina and I am so excited to be here at UMBC in the Humanities Scholars Program as well as in the Honors College! Here at UMBC I will be majoring in Media and Communications Studies with a minor in French. I have always loved learning about other people and other cultures, and one of my life goals has been to become fluent in another language. I am so excited to be given the opportunity to study abroad (another goal of mine) through the Humanities Scholars Program and I hope to go to France! I am also really interested in the media and how it influences society and culture.
I attended Reservoir High School in Howard County, where I played soccer for a season, and then switched over to Track and Field and Cross Country for the remainder of my high school career. I have studied French since the seventh grade and I was a member of the French National Honor society in high school. Other honor societies I was a member of include the National Honor Society and Math Honor Society. I was also the treasurer of the Culture Club my senior year and I helped organize Heritage Night, an event that celebrates other cultures by sharing food, games and performances. Throughout my childhood I was a member of 4-H, a national organization that focuses on community service as well as developing leadership and communication skills. Over the years I was President, Treasurer and Secretary of my local club. I also attended Howard County 4-H camp for several years, and I have volunteered as a counselor at the camp for the past three years. Outside of school and clubs, I enjoy hanging out with friends as well as taking pictures. I took photography in high school and have come to love both film and digital photography. I love traveling and as a kid my family went on many road trips all across the U.S. to various national parks, but I've always dreamt of traveling outside of the country. I can't wait to see what adventures these next four years at UMBC and in the Humanities Scholars Program will bring me!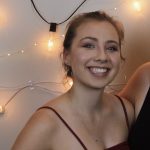 Hello! My name is Sophie Shippe. I am a rising junior double majoring in media and communication studies and psychology and minoring in French. This fall I will be in Aix-en-Provence, France (Southern France). I am extremely excited and hope to travel a lot while I am there (and become fluent in French)! I work as a Student Assistant and Tour Guide in the Undergraduate Admissions office here at UMBC. There are many opportunities to work on campus, and a job is one of the great ways you can get involved on campus. In addition to working, last year I was the secretary for our Environmental Task Force (ETF), which is one of our eco clubs on campus. I absolutely loved being the secretary for that club and was sad to step down from my position. Helping take care of and nurture the environment is one of my passions, and I hope to continue cleaning up trash as my own one-person ETF in France 🙂 My other hobbies include reading, writing, watching TV, hiking, and Aikido.
I cannot believe I am already a junior. My experience here at UMBC and especially as a humanities scholar is irreplaceable. I've met some of my best friends through this program and some incredible mentors! I am excited to continue my journey at UMBC and in the Humanities Scholars Program.