Humanities Program Senate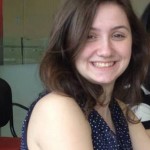 Hi, my name is Kelley Bennett, and I am a Media and Communications Studies and History double major at UMBC. I'm in my second year of the Humanities Scholars' Program and serve on the Humanities Scholars' Senate. I am also a part of the UMBC Climbing Club. In my first year at UMBC I have made a lot of wonderful friends and learned a lot about living life on my own. I have loved meeting so many new people and have had the best experience as a Humanities Scholar. All of the students in the program are dedicated to their work and passionate about furthering their educationI have been most excited by the events the program has organized and which we have attended, and the program's push to further the scholars both culturally and academically.
The program has been a fantastic way for me to begin my college career, and I have loved the feel of UMBC, which I think is as close as a small school with the benefits of a large university. As I begin my second year at UMBC, I am considering studying abroad in Ireland or Wales in the future, and cannot wait to see what the next year will bring.
My name is Emily Grace and I am entering my second year at UMBC as an English major on the literature track in addition to a music minor. I am also the member of the Honors College, secretary of UMBC's chapter of Engineers Without Borders, treasurer of the newly formed Lisa Simpson Book Club, and an active member of many other clubs and organizations. Because of my involvement with the Humanities scholars and all of these other programs, I have been exposed to many of the best parts of UMBC, met with diverse groups of people, and had the opportunity to share thoughts with everyone I have encountered during this past year.
In particular, the Hum program has brought me to some of my closest friends, afforded me opportunities like shows and seminars that I would not have experienced otherwise, and taught me new ways of looking at both local and global systems in order to better understand them through the seminars each semester. The program has given me a chance to share my love of literature and the humanities with people who are like-minded and share the same passion, a privilege that I have been lucky to have been given. I also cannot wait for the opportunities that are yet to come, specifically the semester abroad which I am (hopefully) planning to spend in Scotland studying the literature of the area.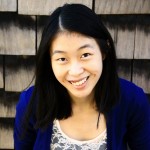 Hello?  My name is Kelly Wan, and I am a sophomore double majoring in Global Studies and Financial Economics and double minoring in Chinese and Political Science.
During my first year at UMBC, I discovered a number of things—invaluable friendships, supporting mentors and professors, challenging courses, groups that became family, and edible versus inedible dining options. Throughout both semesters, I have become highly involved in numerous student groups. I am the Vice President of Cleftomaniacs, the co-ed acapella group, the social media chair for Student Event Board (seb), and a member of Global Brigades, SGA, HSP Senate, and Honors College.
My experience in the Humanities Scholars program has been fruitful both academically and socially. I learned a tremendous amount in both freshman seminars on interesting topics such as public space in Baltimore and film analysis, but particularly on my own strengths and weaknesses with the audio-visual aspects. Using iMovie was an adventure (as it crashed and deleted everything). The best things about the Humanities program are living on the LLC and attending the wide array of forums.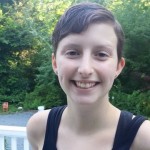 I'm Sage Burch. I'll be majoring in Global Studies and Asian Studies, with a minor in Professional Writing. The things I look forward to most about the  program are all the things I don't know about yet. I look forward to the seminars, the LLC, and any trips we may take. I look forward to getting to know everyone. (And just look at all those interesting courses I'll be able to take.) I read. A lot. I read the news and I read realistic fiction and… What else do I read? I guess right now that about sums it up. I read for the story, but one of the most intriguing things about a book I find is the writing style. I also find that if a book ends in a shootout finale, and it's already made its point, I'm too distracted a person to finish it (I get it, "Daemon", we're all gonna die). I write too. And in that regard I have much to learn, so on to the next book it is. I hope all goes well.
Ciao! I'm Jordan Thomi Crisler, a Linguistics major considering a double major in Psychology, from Bowie, Maryland. In high school I was involved in volunteer organizations including Junior Civitan, the environmental club, and the fundraising committee for the local Chuck Pacholkiw Memorial Scholarship, in addition to being president of poetry club. I hope to continue being involved in a variety of organizations during college, and branch out into activism. Outside of school, my favorite hobby is conlanging–the construction of artificial languages, much like Elvish, Klingon and Dothraki. I've created multiple languages from the ground up: sounds, grammar, and vocabulary. Víêda, te va se iáthi, e lús fhídu ánna rhidasé. (See, this is Iathi, a language I created.) And I love to read biographies, dystopians, and anything by Khaled Hosseini!
During my UMBC experience, I'm expecting to learn more about what I love and meet amazing people. As part of the Humanities Scholars Program, I'm looking forward to sharing my passion for the humanities with my fellow scholars and taking part in the Humanities forums–I can't wait to hear from the guest speakers. Oh and also the study abroad of course! I'm not sure where I'm going to go yet, but I'm sure it will be amazing!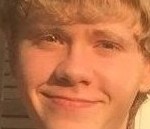 Hi! My name is Colin Hrenko and I am a Humanities and Honors Scholar. I plan to major in Modern Languages, Linguistics, and Intercultural Communication (Spanish and Arabic) and also to pursue a certificate in Education. I have a deep interest in other languages and cultures, and I find the Spanish language and the many rich cultures of those who speak it to be beautiful. I would like to pursue a career in Secondary Education so that I can teach others how to love language.
I graduated from Seneca Valley High School and my favorite subjects were Spanish and English. I was the president of the Spanish Honor Society and founder of Voices of the Valley, a translating club that I created to assist other students who did not speak English. I ran Cross Country in the fall, Indoor Track & Field in the winter, and Outdoor Track & Field in the spring. In my free time, I love to learn new languages and read. I have been teaching myself Czech since I was in elementary school, and have also been learning French and Swahili. I also run almost every day and enjoy spending time with my sisters and dogs. I love listening to music, especially reggae, R&B, and classic rock. Every summer, I visit my family farm in Virginia to swim in the river and beat my aunts at cards.
I am very much looking forward to learning all that I can from the diverse community of UMBC and being involved in any way I can! As far as the Humanities Scholars Program goes, I am most excited to study abroad! The only problem will be deciding where I want to go!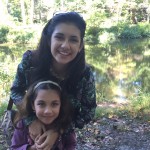 Hi, everyone! My name is Amelia Agranovich. I am from Montgomery County, Maryland, but I spent most of my childhood in Chapel Hill, North Carolina. My family is from Russia, and I am fluent in the language. I am considering majoring in Modern Languages, Linguistics and Intercultural Communication, with Spanish as a focus, with a minor in psychology, although that may turn into a double major. I have a great passion for traveling and discovering new places: I have been to 20 countries so far, and plan on expanding that number. In every new place I visit, I learn about its history, culture and language. I have been studying Spanish for 5 years at school and was lucky to be a participant of Spanish immersion programs in southern Spain on two occasions. The knowledge and language skills I acquired in these programs are unparalleled, so I am looking forward to studying abroad in my junior year.
Besides travel, I love to read and write short stories. I love music, and enjoy singing and playing the piano. In high school, I sang in Honors Chambers Chorus, and performed several solos in Rock n' Roll Revival – our school's annual variety show that involves roughly 200 students and has been rather famous for 45 years!
At UMBC, I am looking forward to exploring my interests both in and out of the classroom, volunteering with organizations through the Shriver Center, participating in clubs, including acapella and of course, making new friends! I can't wait to participate in the many events the Humanities Scholars program has to offer.