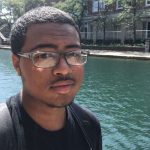 Hello all! My name is Nayimb Joyner and I am majoring in English on the Secondary Education Certificate Track as well as minoring in Spanish. During the past few years, I've contemplated a myriad of majors and careers but the one path that has always been most appealing to me is that of being a teacher, and a teacher of English at that. Especially in the world of today, it is more necessary than ever for people to be able to look beyond the surface and see the deeper meanings within literature and media. And that's a skill I want to improve in myself, and eventually be able to help develop in children and other adults as an educator. Indeed, when you study English, you study history, politics, psychology, sociology, war, peace, love, hate, life, death, and so much more! Basically almost every topic in existence – which is pretty cool.
I am proud to say that I am a member of the Class of '22 Humanities Scholars cohort. I actually applied to the Humanities Scholars Program at the last minute during my senior year- but I can say that it was one of the best decisions that I've ever made. Besides making college realistic and affordable, the opportunities and people that I've been exposed to just within these first few months have been amazing. As this first semester draws to an end, I'm incredibly excited to be spending the next few years here at UMBC in the Humanities Scholars Program as I work to make my dreams my reality.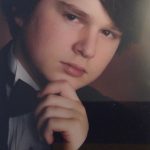 Привіт! Hello! My name is Danylo Leshchyshyn. I am a History and Political Science Dual Major, and I am also in the Honors College. I am Ukrainian, fully fluent in my native language, and I come to UMBC from Howard County, Maryland. My ethnic identity inspires much of my activities. I love studying history, especially the history of my homeland, and I enjoy studying the political worlds of Ukraine, Europe, and the global international community. I love the theatre. I enjoy acting, especially performing Shakespeare, and I also had the pleasure to serve as the head of the props department in my school's drama program. Stemming from my involvement in theatre, I am an amateur playwright, and I had the pleasure of witnessing two of my one-act plays being performed at my high school, Atholton, during my senior year. I am also an aspiring novelist, working to bring more awareness about Ukrainian history and the ideals of humanity through my works, both in English as well as Ukrainian.
I look forward to forging lasting connections with and learning from the other members of not just my Cohort (who are all fantastic), but also from the rest of the Humanities Scholars Program. I look forward to many fun excursions to see different plays and musicals, and to gaining a quality Humanities education. I also relish the chance of getting an affordable education through the generous support of the Humanities Scholars Program. I have full faith that UMBC, especially through the Humanities Scholars Program, will provide me with an outstanding education that will allow me to go anywhere from here.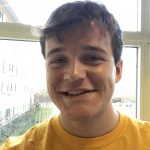 Hello! My name is Garrett Posey. I am a double major in Political Science and Modern Languages, Linguistics and Intercultural Communication on the Language and Culture track with a focus in Mandarin. Although I entered UMBC as a Global Studies major, I switched due to my love for international relations and politics. I love history, particularly ancient and medieval in the Middle East, Europe, and East Asia. This was exceptionally important to me in high school through my participation in my school's academic team, where I specialized in history and geography in competitions. To further my interests, I will often read historical atlases and novels pertaining to my favorite periods. Historical influences on modern politics and international relations form the basis for my interests.
I am thrilled to be joining the Humanities Scholars Program here at UMBC. The humanities have always been integral to my interests and I look forward to forming bonds and friendships with incredibly interesting people in my cohort and from previous years. I expect to continue this trend elsewhere at UMBC as I aim to form lasting relationships with the incredible people of this diverse campus. Through these connections inside and outside my majors and the Humanities Program, I know I will help make a difference in this world by being influenced by and impacting others.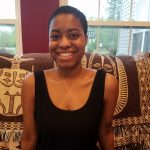 Hi all, my name is Olivia Smith! I am a linguistics major with a focus in Spanish and a minor in creative writing. I am an avid writer, reader, and lover of music and film. As a fledgling humanities scholar, I look forward to broadening my understanding of world culture, and how we as humans communicate with each other. I can't wait to study abroad, eat foods native to the region, and indulge in the music and literary scene of that country! In my future at UMBC, I expect to learn all that I need to achieve the goals I have set for myself, namely: acquiring as many languages as I can, traveling to as many countries as I can, gaining experiences that I will employ in my writing, and possibly teaching to build bridges of cultural understanding between people of different perspectives and backgrounds. In my writing, I focus on poetry and prose. I rely on the translation of emotion and empathy to illustrate what I feel or to tell a story in stanza form, and that is why I believe that linguistics is so important. There is always something lost in translation, and many languages have words for concepts or feelings that cannot be explained so simply in others. In the humanities, we focus on "humaneness", benevolence, and I chose UMBC because I believe that this is a place where I can truly immerse myself in that notion and use that to outwardly shine my own light on these ideas.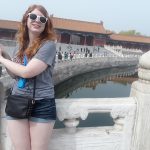 Hey! My name is Angelica Mansfield and I major in English with minor in Entrepreneurship. Both of these will allow me to have a career in what I am most passionate about: writing and having my own restaurant one day. Although I have changed quite a bit since arriving at UMBC, the most important thing to know about me is my love for music. I was in marching band for all four years in high school and in pit orchestra for three years. These two experiences are what have built me into the fun-loving, friendly person I am today. I have been able to do many things because of it, including having the confidence to apply to the Humanities Scholars Program and meet all these wonderful people. I am so grateful for the opportunities I have had and will have because of band. Some other crucial aspects of my personality are that I am (aggressively) feminist, somewhat obsessed with the gym and The Office, and really into photography.
I am mostly looking forward to the semester that I get to study abroad through HSP. I love to explore the world and living in another country for almost four months will be amazing and, admittedly, it is something that I never thought I would be able to do. I have traveled all over the world–Greece, Italy, China, and the United Kingdom–but never have I been able to do it without friends or family. Not only that, but I am also incredibly excited to mentor one of the freshman Hum Scholars next year. I can't wait to share my passion for UMBC with them!
I'm Madeline Arbutus and I'm a Visual Art-Graphic Design and Media and Communications double major with an Art History Minor. I am thrilled to be a Hum Scholar, as it is the reason I chose to attend UMBC. I'm especially looking forward to traveling abroad during junior year and hope to study art in Europe. My favorite places to go have always been art museums (especially The Walter's Art Museum here in Baltimore!) and in my future, I'm hoping to work as a graphic designer and social media director for a museum. This summer, I'm interning at The Liriodendron Mansion in Bel Air, MD- a historic event venue with local art galleries and museum exhibits. I'm working as a Social Media and Design Intern and I have also had the opportunity to give historical tours and meet some local artists. At UMBC, I'm involved with The Retriever, our student-led newspaper, as production assistant and the cartoon artist. I continue to look forward to a creative and enriching future at UMBC and I am grateful that I am a part of the Humanities Scholars community.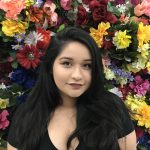 Hola! My name is Ashley Bonilla, I am an English Literature major with a minor in Cultural Anthropology (and hopefully in Spanish as well). I'm fluent in both English and Spanish, and I have always had a passion for studying these languages. I strongly believe that language and perspective shape the way we live and have always been fascinated by cultural studies. I graduated from James Hubert Blake high school in Silver Spring, Maryland. In high school, I was very involved in speech and debate as well as my advanced placement language courses. I was the president of my school's Hispanic Leadership Club and an officer on the debate team, as well as an assistant for AP Spanish and Spanish II. I was strongly influenced by my caring teachers at Blake to pursue a career in education and cultural studies. The transition from high school to college frightened me at first because I am a first generation college student. However, shortly after arriving, I learned that college wasn't as frightening or hard as I thought it would be.
Because of the welcoming environment in the Humanities LLC, I have made amazing friends and I really feel as though I fit in. The program has been super rewarding and the faculty has been amazing! (Shout out to Professor Phin!!) I am enjoying the first year Humanities seminar and I cannot wait to see what next semester has in store for me here at UMBC!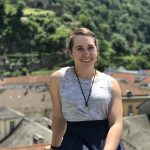 Bonjour! My name is Kristin Bechtel, and I am pursuing a major in Modern Languages and Linguistics with French and Korean. Learning about different cultures has always been very important to me, so after I graduated high school, I spent the equivalent of a gap year as an exchange student in the French-speaking part of Switzerland. There, I was enrolled in a Swiss high school and was able to immerse myself in the culture as well as deepen my love for the French language. As I have spent time studying other languages, I have also grown in appreciation for English, as well as the concept of language in itself, and I want to spend my life continuing to learn many languages to be able to connect with many people all over the world and to expand my way of thinking. In addition to traveling, I enjoy cooking, baking, arts and crafts, and watching Korean dramas with French subtitles. I am very excited to be a part of the Humanities Scholars Program at UMBC because of the many opportunities that the program provides, such as off-campus excursions, and I cannot wait to go abroad once again! As a student at UMBC, I look forward to improving my French skills, learning Korean, discovering new areas of interest, and growing in my appreciation for the humanities in such an amazing environment.