Hey! My name is Nailah-Benā Chambers and I am an incoming freshman at UMBC and in the Humanities Scholars Program. I have decided to major in Global Studies with a Minor in Chinese. I hope that I don't change them any time soon but only time will tell! I am very excited to be a part of the incoming freshmen class this Fall semester, and am very fortunate to be a part of such a wonderful program. I have not planned out what my freshman year will entail, however I am hoping that my interests in language, history, and civil rights activism will lead me to the right clubs and organizations where I can meet others! I do not have a lot to say about my experience so far, as the semester has not started but am looking forward to the experiences I will have at UMBC!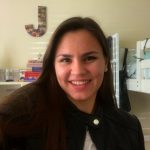 Hi! My name is Julianna Bumgardner. I am a double major in English and Media and Communications, hoping to go into publishing and become a book editor! I was homeschooled from 1-5th grade, and chances were if I wasn't doing school work, I was reading! I loved going to the library and picking out new books, and someday I hope to see a book I helped create on those shelves. I still love to read, write, and edit, and I'm excited to hone my skills in the Humanities Scholars Program at UMBC, as well as in the Honors College. The Humanities Scholars Program was the main reason I chose UMBC, so I'm looking forward to growing with my cohort under my professors!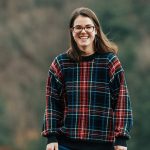 Julia Palmer here! I am an incoming freshman for Global Studies and Spanish. I am beyond thankful for the opportunity to be a Humanities Scholar. Having this scholarship both takes off the financial anxiety with college and allows me to become excited to learn and grow in the next four years. Ever since traveling for a mission trip to Jalapa, Nicaragua in the summer of 2017, I've had a passion to expand my borders both physically and mentally. It made me want to discover new areas of the world. My big plan is to become fluent in Spanish and study abroad in a Spanish speaking country, most likely Junior year. Not sure what the future holds, but I can't wait to see what the next step will be after UMBC.
Hello, my name is Matthew Kelbaugh, and I am majoring in history.  Being homeschooled from Kindergarten through 12th grade enabled me to more efficiently find my strengths and interests, and after college I intend to work in some academic capacity, perhaps becoming a professor, lecturer, essayist, or all of the above.  History captivates my interest and my passion because of its societal relevance, and provides a common denominator in which we can find what makes us human.  Through history we learn how we came to be, of the accomplishments, failures, and triumphs of our ancestors, and how they relate to the world today.
In addition to being a history buff, I am an extensive reader and creative writer—I have written numerous historical and sociopolitical essays as well as a few novels—and I am a passionate debater, social critic, fascinated with foreign languages and cultures, and an ardent admirer of nature, especially animals.  I also enjoy recreational cycling as well as playing golf and pickleball.  I am excited to be a part of the Humanities Scholars Program because this gives me the opportunity to interact with, learn from, and possibly contribute to other students and professors who share my interests and my passions.  It is an honor to be selected to this program, and an opportunity in which I intend to take full advantage.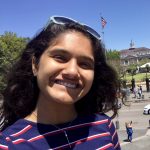 Hello! My name is Avnee Sharma and I'm an incoming freshmen at UMBC and am in the Humanities Scholars Program. I'm coming in as a Cultural Anthropology major with hopefully a major in Biology as well. I graduated from Eleanor Roosevelt High School in Greenbelt, MD as part of the Science and Technology program, so I'm looking forward to learning from a new approach and perspective in the Humanities Program. I love history and learning about various societies and cultures and am also fascinated with microbiology and genetics, so I hope to bridge the gap between the humanities and science during my time at UMBC. Not pertaining to school, I love everything Harry Potter and Shawn Mendes and discovering new movies and TV shows. I'm excited to learn more and make new memories during my time at UMBC!
Hi! My name is Clair Volkening I am an incoming freshman at UMBC. I am from Western Maryland and was homeschooled since preschool. I play violin (folk and classical) and grew up taking all kinds of dance; at UMBC, I'm hoping to continue those activities and also look for new clubs to be a part of! My dream has always been to be a published author of children's/YA novels in the fantasy and historical fiction genres. I absolutely love reading and have a weakness for period dramas. I am tentatively planning on being an English major in the Technology and Communications track, but that's still up in the air. The Humanities Scholars Program was one of the main reasons I wanted to attend UMBC. Between the study abroad program and the community of supportive faculty and peers, I couldn't be more excited! I'm looking forward to the fall semester and all four years of my time at UMBC.
Hello! My name is Lexi Smith and I can't wait to begin my time as a Study Abroad Ambassador (with Dawg Days, the UMBC Education Abroad office) in the UK! I am an incoming freshman at UMBC who has been dreaming of a life full of travel since middle school. Though I've left the U.S. once before, this will be my first time visiting Europe. I'm excited to learn more about the world around me while on this trip, as well as political science, as I will be taking POLI260 at the University of Bristol over the course of these next few weeks.
At UMBC, I am planning on double-majoring in history and economics. History has been an interest of mine since I was in elementary school (I'll probably cry when I see the Magna Carta, if we're keeping it real). Economic systems and markets are newer fascinations of mine, but I am excited to learn about both! When I'm not reading dusty primary sources or scrolling through CNN, you can typically find me dancing at my studio, performing onstage, pulling lines with a calligraphy pen, taking photos, or goofing off with my friends at youth group.
British history was one of the first subjects I fell in love with, so I feel as though I'm coming into this program with a decent amount of knowledge about my host country, but I know that my knowledge base is a drop in the ocean compared to all that Bristol and London have to offer. I am eager to learn more, especially as the UK enters into a period of change due to Brexit and the recent election of a new Prime Minister. During this trip, I hope to gain more experience with international travel, a new perspective through meeting those who are different from me, and more knowledge about the world around me. I am most excited to visit the historical sites on our itinerary, especially Caerphilly Castle. As silly as it sounds, I'm most nervous about forgetting something important on the trip! Despite my love for planners and lists, I am naturally quite absent-minded and awful at remembering to bring everything I need when I travel. Fortunately, I just returned from a mission trip to Rhode Island, so the majority of my suitcase is still packed.
I can't wait to learn, grow, and experience a new place for the next two weeks! The next time I reach out, it will be from the wonderful city of Bristol. Until then, I must extend my farewell. Check back in again soon for a new update or two!
Bonjour! My name is Sarah French. I am an incoming freshman and plan on pursuing a major in Modern Languages and Linguistics with a track in French. It's kind of ironic how my name fits my passion! When I'm not speaking French, I'm usually either dancing, reading a book or trying to find a good show to watch on Netflix (you know how it is). Ever since my first French class my freshman year of high school, I have had desire to learn about different cultures and develop my language skills, and I know that UMBC is the perfect place for me to do that. I am so excited to see how this program will help me to expand my horizons and open me up to new experiences, new cultures and new people!