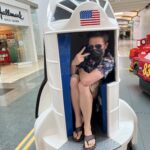 Salutations. I am Theo and I am a senior pursuing a major in Media and Communications Studies (MCS) and a minor in Anthropology. I use he/him and they/them pronouns. It's day 7,682 and no one has figured out that I'm not human yet.
I'm the president of the Media Communications Studies council of majors (MCSCOM), a founding member of the Disability Advocacy Union (DAU), and work part time as a production assistant at UMBC's graphic design and print center, commonvision. Over the course of my time at UMBC, I've studied philosophy, GWST, film, writing, graphic design, and globalization, and oddly enough, gained a passion for writing 20 page papers. I originally planned to go into entertainment writing, but after discovering you could only kill off and resurrect a character a certain amount of times, my new goal is to use writing in the field of anthropology.
I've done a lot at UMBC. I was an intern at the Imaging Research Center (IRC) and worked with Lee Boot and Anna Kroll on their podcast, Kaleid. This past summer, I was a part of UMBC's Co-Lab internship program, where I was on an interdisciplinary team that filmed and produced two promotional videos for a non-profit organization called MARMIA. I love using storytelling and narratology to create good. Looking towards the future, I plan to enroll in a masters program for anthropology so I can learn how to blend scholarship and storytelling to help marginalized communities. As a definite human, I thrive when my fellow homosapiens receive basic equal rights, so champion for social justice do I.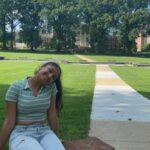 Hi everyone! My name is Avnee Sharma (she/her) and I'm a rising senior in the Humanities Scholars Program at UMBC. I'm a Cultural Anthropology major double minoring in Public Humanities and Biology, as well as pursuing a certificate in the Social Dimensions of Health. It was great having my first full year on campus this past year, and I can't wait for my last year of college. I'll be studying abroad in Florence, Italy for the fall semester which I'm extremely excited for! I've been looking forward to it for years and have been preparing all summer. When I'm on campus, I'm president of UMBC's Anthropology Club and also work with ResLife as a Desk Receptionist. This last year I also participated in UMBC's URCAD sharing my own research, which was an amazing experience. I can't believe senior year has already arrived and half of it will be on another continent! UMBC has been a unique experience with COVID, but I treasure my time greatly and have made many memories. Post college I'm planning on taking a year off to work and then eventually apply to grad schools. I'm looking forward to coming back to campus in the spring and sharing stories about my time abroad, going to more shows and excursions, spending time with my friends, and finally graduating!
Hello! My name is Clair Volkening and I'm a rising senior in the Humanities Scholars Program at UMBC. I am majoring in English on the CT track and am minoring in Music (Go UMBC Symphony Orchestra!). On campus, I have been a Writing Fellow for English 100 courses, a Writing Tutor, a ConnectionCorp Facilitator with the Center for Democracy and Civic Life (CDCL), and a section editor for Bartleby, UMBC's Creative Arts Journal. Through all my classes and experiences I have discovered that I have a love for storytelling, the past, rhetoric, and how we can use all of it to create a more connected community in the future. This fall I am thrilled to be an editor for the CAHSS section of the UMBC Review, a STRiVE coach with the CDCL, and president of the service oriented New Friends of Yours club. After graduation I hope to go abroad to either teach English as a second language or to earn my Masters in Creative Writing in the UK. Barring that, I hope to start my career in the publishing industry and adopt two cats. The Humanities Scholars Program has been one of the best parts of my UMBC experience and I am excited for my last year of Humanities related events and to see where my fellow scholars and I go after graduation!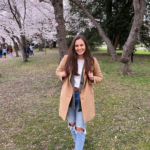 Hi! My name is Julianna Dove, and I am a senior at UMBC. I am pursuing two degrees in English Lit and Media & Communication Studies. On campus, I have been involved with Bartleby, our Creative Arts Journal, whether it's writing, critiquing, or editing with other Bartleby members. I work as a Team Lead in the Office of Undergraduate Admissions, helping our tour guides and giving tours myself–I love working with prospective students! I am also president of UMBC CRU this school year, a Christian group where I found my on-campus family. After graduating, I hope to adopt two cats like Clair, and I also want to pursue a career in publishing or continue to work with literature in some form. I'm open to pursuing something in communication management as well. I've had many internships during my time at UMBC in both of those areas, and each has been great for helping me harness my writing and communications skills. UMBC has taught me much about myself and others, and I'm looking forward to seeing this last year finish my preparation for bigger things.
Greetings! My name is
Matthew Kelbaugh
, and I am a rising senior majoring in history and Russian. Both of my Undergraduate Research projects have given me the opportunity to practice the Russian language skills I have learned in the classroom in a more practical setting, as well as improve my analytical and organizational skills. My research about the Afghanistan withdrawal is my most ambitious project yet, and I intend to publish it before the end of this academic year. Also this year,  I'm the president of UMBC's Russian Club. This has given me further opportunities to become involved in activities with the UMBC community that foster understanding of Russian culture and history which is my passion.
In my free time and relationships, I have sought to diversify my perspectives to become a person with a great global understanding. To take a break from focusing on all things related to Russia and Ukraine, and thanks in part to my own budding friendships, I have started to study the history of the Middle East and South Asia and its diverse cultures, especially India and Egypt. At the same time, I have been studying various religious traditions to increase my own understanding of the world and region, especially Orthodox Christianity. In my free time I have visited some Orthodox churches to better understand and experience the culture and community of different Orthodox traditions. While due to war my plans to study abroad in Russia or Ukraine have been completely smashed, I am in the process of applying to a Fulbright to Georgia. Should I be accepted, I will be based in Tbilisi after graduation, utilizing the National Archives to study the relationship between Russian dissident colonists and the Georgian peasantry in South Georgia.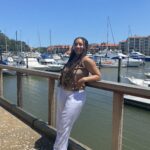 Hey y'all, my name is
Nailah-Benā Chambers
 and I am a senior Humanities Scholar majoring in Global Studies and minoring in Chinese. I am passionate about advocacy and global relations and have been able to explore those passions through the privilege of writing op-ed pieces for The Retriever, and through the Student Government Association. Being a Humanities Scholar opens a variety of doors for us to pursue our passions and to find new ones as well! For example, I will be studying abroad in Seoul, South Korea this Fall to continue my Global Studies major and have plans to study abroad in Taiwan in the Spring. My hobbies include learning Chinese, trying new foods, and watching crime docuseries. I am excited to finish out my last year at UMBC and hope the other scholars enjoy their senior year as well.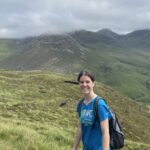 Hello! My name is Julia Palmer, and I will be a senior history major with a certification in secondary social studies. Last spring, I wrote for the most challenging class thus far … the history thesis (*dun dun dunn*). I chose to focus on the change of Australian Aboriginal diet due to 18th century British colonization. Through the process, I gained a joy for research as I saw native stories and present understandings intersect to create a narrative of the past. I am extremely grateful to Professor Voerkelius' support, as well as my three incredible roommates. This summer, I went to Ireland for a month to study abroad. Galway could not have treated me better. I loved being able to walk everywhere I needed to, while meeting students from all over the US and talking with many friendly Irish in town. Also, my creative writing course included the opportunity to perform live at the local quirky Charlie Byrne's Bookshop. I am super pumped to start school again with the friends I've gained along the way, to run on campus, and to continue with Agapé Campus Christian Fellowship. The next two semesters will look very different than the prior as I am starting a student teaching position at Southwest Academy. Abundant thanks to the Humanities Scholars Program for providing such amazing opportunities to grow and learn as a student. Here's to another great year!
Hello everyone! My name is Lexi Smith and I'm a senior majoring in History and
Economics with a minor in Public History. In addition to the Humanities Scholars program, I'm a team leader with the Honors College here on campus, a captain on the UMBC Dance Team, and a member of the History Department's Student Advisory Board. At UMBC, I've learned and grown as both a student and a person through the people I've met, the classes I've attended, and
the projects I've taken on. Currently, I work as a research assistant for Dr. Mike Andrews in the Economics Department, where I'm exploring the historical and economic impact of land-grant universities in the United States. During the 2021-2022 academic year, I was a URA Scholar and
presenter at URCAD, conducting local history research on the presence of the Ku Klux Klan in
Braddock Heights, Maryland. Additionally, in the summer of 2021, I completed an internship
with the University of Chicago through the Leadership Alliance's SR-EIP program and presented
a research project on family businesses in India at the Leadership Alliance National Symposium.
Throughout all of these experiences, I've been able to draw on the excellent research and
communication skills taught to me by Dr. Phin and the other wonderful professors involved with
the Humanities Scholars Program. I love the community that is available to me as a Humanities
Scholar; I've been able to bond with so many other Scholars through our shared interests and
passions. My past three years as a Retriever and a Scholar have been wonderful and I can't wait
to see what this next year has in store for myself and the other members of this program!
Bonjour! My name is Sarah French
. I am a junior at UMBC! I'm an MLLI major with a track in French, and I am also on the pre-physical therapy track. Right now, I'm hoping to go to PT school after finishing my degree at UMBC! Coming into UMBC, and this amazing program, I knew that it was the perfect place to broaden my horizons, and to learn about different cultures, experiences, and people, and I still strive to do that every day. Getting involved really helped me start to learn more about my environment and the new people around me. Being a member of the Honors College, and Phi Mu Fraternity for Women, and the Humanities Scholar Program, I've met so many new people that helped me to grow and learn more about them, but also learn about myself. Being in this program really helped me gain the confidence to find things that I was passionate about and do them. My second year at UMBC wasn't what anyone had been expecting, but I'm so excited to see what this year has in store. I can't wait to be back on campus in the fall, and finally be back where I belong!