My name is Flora Kirk and I'm an Ancient Studies major going into my third year of UMBC. I am a member of the Honors College, which ties in well with my Humanities scholarship. I also work for Special Collections at the AOK Library and design for UMBC's Student Events Board.
In my first couple of years here at UMBC I have met so many interesting people and got involved in some really cool programs. Through my classes in the Ancient Studies department I have met a lot of people with similar interests and had a blast studying a subject I absolutely love. Similarly, the Humanities program has also introduced me to some lovely people and given me many opportunities. The Humanities forums are eye-opening and always interesting, especially since we have the opportunity to talk to the speaker during the forum dinners. No matter what your major is, the variety of subjects these talks cover is very accessible.
This coming Fall semester I will be studying in Rome! I have never been there, and to be able to study the first hand remains of a culture I am in love with is going to be amazing!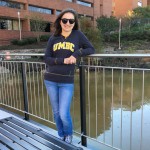 Hi, my name is Kelley Bennett, and I am double-majoring in Media and Communications Studies and History at UMBC. I'm in my third year of the Humanities Scholars Program and serve on the Humanities Scholars Senate. I also assist Dr. Oskoz with the social media presence for the Humanities Scholars Program, and work as a student assistant and tour guide with the UMBC Office of Undergraduate Admissions. As of last spring, fellow scholar Megumi Gomyo and I share the position of secretary for the Media and Communications Studies Council of Majors.
In my two years at UMBC I have made a lot of wonderful friends and learned a lot about living life on my own. I've had a great time as a Humanities Scholar, and have gotten to experience the great community here. All of the students in the program and at the university are dedicated to their work and passionate about furthering their education. I have been most excited by the events the program has organized and which we have attended, and the program's push to further the scholars both culturally and academically. Now that I am halfway through my academic career at UMBC, I look back fondly at the last two years and eagerly anticipate the excitement of the next two. I'm looking forward to studying abroad at Swansea University in Wales in the fall, and seeing how that experience shapes me.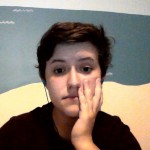 I'm Zoe Russo, though I prefer to go by Emory, and I am a junior at UMBC and the Humanities Scholars Program. I graduated from the International Baccalaureate program at Edgewood High School, and am completing a double major in History and the English Literature track. I am considering attending graduate school, and would like to pursue a career in writing, possibly in journalism or publishing.
At UMBC, I've become a lot more social (living on the Humanities LLC has helped) and have rediscovered my love for books and music. I enjoy both the opportunities to attend out of-school-events through the Humanities Scholars Program (such as a production of Julius Caesar) and the many forums on campus (covering topics ranging from Iraqi culture to interdisciplinary work and more). I will be studying abroad at the University of Tartu in Estonia during the Fall of 2016. At UMBC I am a member of Freedom Alliance, Spectrum, Bartleby Literary Magazine, Students for Environmental Awareness, and more.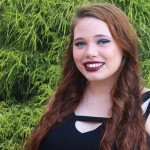 Hello, my name is Morgan Chadderton and I'm entering my third year as a humanities scholar at UMBC. I am a Modern Languages, Linguistics, and Intercultural Communication major, studying French and Russian and I am a member of the Honors College as well. I am also interested in pursuing an international politics minor, and potentially an intercultural communications certificate.
This past year was busy but certainly interesting. I participated in Russian Choir and I was treasurer of the Russian Club. I am currently studying in an 8-week intensive Russian language program in Bishkek, Kyrgyzstan and I will be studying abroad in Lyon, France the upcoming fall semester. I am also looking forward to doing research when I return in the Spring.
The past years in the Humanities Scholars Program at UMBC have been great. There are a lot of great conversations to be had and many interesting topics to hear about. The humanities forums and events are always very positive and educational learning experiences. It's always interesting to hear from the speakers and learn a little something new from a wide spectrum of topics. The Humanities Scholars Program has really enabled me to explore different perspectives and learn a lot, and I am grateful for the opportunities I have been given.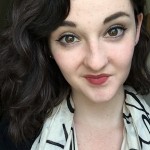 Hello, my name is Emily Grace and I am entering my third year as a Humanities Scholar and Honors College Student at UMBC as an English Literature Major with a Music Minor. On campus, I am a senator on the Humanities Scholars Senate, a member of Sigma Tau Delta (the English honors society), a writer for Engineers Without Borders, a member of the English Council of Majors, and a Desk Staffer for UMBC's Graduate School. Off campus, I hold an internship with BrickHouse Books, a Baltimore-based publishing house, editing manuscripts of poetry and fiction as an assistant editor. I will be studying abroad in Aberdeen, Scotland, in the fall of 2016 and am hoping to research Scottish poets and writers in tandem with my studies. I plan to bring this research into my study and writing of poetry at UMBC and once again participate in URCAD (Undergraduate Research and Creative Achievement Day) with a more research-driven project.
As a Humanities Scholar, I have had many wonderful opportunities these past two years, and I look forward to the new experiences the next two years promise to bring. Some of my favorite experiences have been the Humanities Forums that are put on by the Dresher Center every semester, and I have enjoyed hearing people speak about their research in a variety of fields. I have also enjoyed the community the Humanities Scholars Program has developed. I have met some of my best friends because of this, and am glad to be a part of a close-knit group of scholars with whom I can spend time, discuss a variety of topics, and attend shows and other cultural events in Baltimore. I am looking forward to the Study Abroad opportunity the Humanities Scholars Program has enabled me to have, and cannot wait to bring back all I have learned to the program in the spring.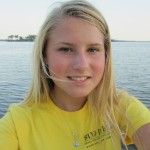 I'm Kaitlyn Moretz, and I'm a Media & Communications major. I'm excited to be experiencing more of an urban lifestyle at UMBC, although it will be very different than the rural part of Harford County I currently live in! I love to read, write, work with children, and spend time outside (when it's warm).
I was an editor for my high school's newspaper, and I had an internship and was published in the local magazine the Harford's Heart. I was also involved in many clubs, and spent a lot of my time coaching youth soccer and lacrosse. I'll definitely be up for volunteer opportunities at UMBC.
I'm a night owl, and at 2 am you'll probably find me awake reading (Catch-22 right now). I'm always writing down thoughts and ideas that hopefully someday might become of use, instead of a jumbled mass of the random things I think of. I ask a lot of questions, enjoy running (after I'm done it), am not a fan of boy bands, and have a weird talent for finding four leaf clovers.
I am honored to be a part of the Humanities Scholars Program, and I can't wait to study abroad. I hope to take advantage of the opportunity to be involved in a program with other ambitious, interesting students. Wish me luck!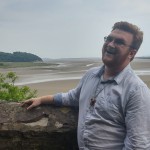 Hi, I'm Anthony Alberti and I'm an English major and a creative writing minor. Once I graduate I plan to go into video game design as a narrative designer. As a narrative designer I would write the stories and characters of the games. In Fall 2016 I will be an intern at Bartleby, UMBC's creative arts journal. Also, I will be serving as the communications director for QUMBC, which is a LGBTQ+ activist and awareness based organization at UMBC.
This past year was the last year that I will be living on the Humanities LLC. Out of all of the amazing opportunities that I've had thanks to the Humanities Scholars Programs, I'd have to say that the LLC has made college all the more enjoyable, and I hope that the new scholars have as good of an experience as I've had. As for academics, I started taking Spanish classes again after a three year gap. Luckily, I did very well with it and am considering adding a certificate or minor in Spanish. I even took my first creative writing class in fiction and discovered that I love it. While I have always wanted to try it in the past, I never made the time to do it.
I loved creative writing so much that I even signed up for a trip to Wales for this summer in which I was taking a course in creative writing that emphasized the importance of place and how to incorporate that into your writing, During that two week course we went on a trip to a city called Swansea, and I fell in love with that city. So much in fact, that I will be returning to that city in Spring 2017 to study English literature with creative writing at Swansea University.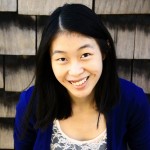 Hey, I'm Kelly Wan, a junior double majoring in Global Studies and Financial Economics and minoring in Chinese. During the past two years at UMBC, I have become highly active in numerous extracurricular activities, such as UMBC's premiere co-ed acapella group, the Cleftomaniacs, SGA Department of Communications and Outreach, Student Events Board (seb), HSP Senate, and Honors College. Other than these sleep minimizing groups, I have also discovered edible versus inedible dining options, prime locations for a nap or snapchat break, dislike for study groups, quickest ways to catch a concert in DC, and invaluable friendships that have transformed into family-like squads. Most importantly, I have learned how and how not to be an adult.
Throughout my four semesters, my experience in the Humanities Scholars program has been fruitful to say the least. I learned a tremendous amount from the freshman seminars, humanities forums, and the multiple excursions into Baltimore. The best part of the program is living on the Humanities LLC because of the people.
After spending the summer participating in the Critical Language Scholarship (CLS) at Shaanxi Normal University in Xi'an, China, I will be studying abroad again at East China Normal University in Shanghai, China. I chose this university because of its Global Curriculum program, under which I will hopefully complete my Global Studies major and Chinese minor.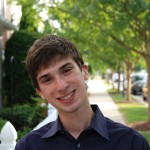 I am Julian Tash, a rising junior double-majoring in Asian Studies and History with minors in Japanese Language and Computer Science. Since the moment I entered UMBC, I was met with a warm and nurturing environment which has been the source of many opportunities for me.
Last summer, my advisor introduced me to an intensive Japanese summer program at Middlebury College, where I spoke exclusively in Japanese for ten weeks. I became incredibly interested in Japanese language and culture because of my time at Middlebury and my studies at UMBC. Now, I am preparing to embark on a year-long academic study at Nanzan University in Japan.
My teachers and mentors at UMBC have also provided me with a wealth of research opportunities. In Fall 2015, I interned at the Walters Art Museum, where I researched the histories related to several objects, including a significant group of Buddhist statues. In Spring, I was able to participate in several multidisciplinary projects: under my Asian Studies mentor, Dr. Constantine Vaporis, I did an independent study on the Mekong River which culminated in research that I presented in the Bard Conference on Asia and the Environment; as part of the History Honors Program, I researched the South China Sea with Dr. Meredith Oyen and presented my findings at the Undergraduate Research and Creative Achievement Day; guided by Dr. Preminda Jacob in the Visual Arts Department, I am extending the research I began at the Walters Art Museum with an Undergraduate Research Award.
I have learned a great deal about the world through research. Because of my work, I am better able to dissect and understand arguments when reading news articles, visiting museums, or reading books, which has in turn lead me to better appreciate the subjects about which I study. Thanks to the guidance given by my fantastic advisors and the Humanities Scholars Program, my time at UMBC has enriched my life and taught me how to critically and deliberately understand the world— tools that will prove invaluable during my study abroad and throughout my life.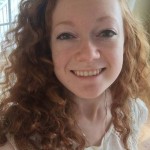 Hello! My name is Mary Farrell and I am a double major in Global Studies (International Affairs) and Modern Languages and Linguistics (German) with a minor in International Politics and a certificate in Russian Studies. I am focusing my classes and studies on European politics and hope to pursue a career which will allow me to travel and utilize that specialization.
Beyond academics, I love reading, drawing, and my two squish-faced dogs. I am currently enjoying a foray into nonfiction with the book The Dancing Goddesses by Elizabeth Wayland Barber, which explores the mythological and cultural origins of European dance. Speaking of dance, I am also always ready and willing to wax eloquent about Irish dance and music and love the opportunity to brush up on my (admittedly rusty) skills.
I am a member of the Honors College and the Delta Phi Epsilon sorority, as well as working as a student assistant for the Language, Literacy, and Culture Doctoral program. In addition, I have recently started volunteering at the Howard County Historical Society as a research assistant, which allows me to explore my love of history and where I live. I am excited to have the opportunity to explore their extensive archives and help others to do the same.
This fall I will be studying abroad at Leuphana Universität in Lüneburg, Germany. I am very excited to explore the city given that it is one of the few medieval towns in Germany not destroyed during World War II. Once there I will be studying primarily German language and literature, but I will also have the opportunity to participate in a course on the European Union. I can't wait to explore the current dynamics of the EU in Germany, especially given recent developments.
Being in the Humanities Scholars Program has been the highlight of my time at UMBC. It is where I have met my closest friends and had some of my most rewarding experiences. The people and professors I have met through this program challenge me to work harder and be a better student and person almost daily.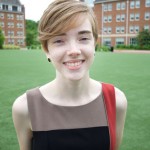 My name is Emma Barnes, and I'm double majoring in English (Communications track) and Biological Sciences. I plan on using these specializations to go to graduate school, then to pursue a career in science writing. Through my chosen fields of study and the Humanities Scholars program, I've been able to explore both humanities subjects and science courses. The Humanities Scholars program gives me the flexibility to pursue these different subjects with a focused goal in mind. Spending time with other scholars in our seminars and in the Humanities Forums was also a great experience.
My favorite part of the Humanities Scholars program is the ability to interact with other scholars, particularly when living on the Humanities floor, or during other events. It's very enjoyable to be able to spend time with other students with similar interests and often-different perspectives. For my upcoming study abroad, I'm considering programs related to conservation biology, possibly in South America, hopefully where I can also utilize and improve my writing skills. This year, I'm planning to take more in-depth courses from both of my specializations, and look for opportunities outside of what I've done previously. The benefit of being in the Humanities Scholars program is that I have the freedom to do so.
My name is Kate Giitter, and I'm studying English Literature with a certificate in Secondary Education. As I enter my junior year at UMBC, I look forward to continuing my work as a peer writing consultant and a Writing Fellow with the UMBC English Department, as well as my lab work with a human operant lab on campus. As of Spring 2016, I am a co-officer and co-founder of a new student organization: the Education Council of Majors.
Of all the many reasons to love UMBC (have you seen our squirrels?), the Hum program is responsible for much of my enthusiasm. With help from the Humanities Scholars Program and the Honors College, I have had the pleasure of establishing great working relationships with professors. The humanities forums—such as a brilliant talk by author Dinaw Mengestu— work together with our seminars to expand our education beyond course work. Between humanities forums and the scholars themselves I have been exposed to diverse disciplines and perspectives, not to mention have made many lifelong friends.
This Spring I hope to be studying in Eastern Finland, where I can continue taking literature courses while also learning more about their progressive education system. In the meantime, I look forward to spending another year with the wonderful students and faculty that make up the Hum program.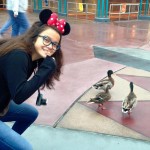 I'm Megumi (but most people call me Meg) Gomyo and I'm a Media & Communication Studies major with a minor in French, entering my junior year at UMBC. I can't believe two years have already gone by and I look forward to what the next year has to offer.
My favorite things to do include going for a run, taking photos with my Diana F+, and reading. My goal for the summer of 2016 is to read at least ten books – so far I've read Camus's The Stranger and The Plague, Julian Padowicz's Mother and Me, and Soseki Natsume's And Then. I highly recommend all four of them. Another one of my absolute favorite things is Disney – last fall I was lucky to participate in the Disney College Program, working at Disney World in Orlando. It was a remarkable opportunity and I'm extremely thankful for the experience.
In the fall I look forward to working with the Admissions Office as a tour guide and a social media ambassador. I was also elected to be secretary of the Media and Communication Studies Council of Majors for the fall, a position I'll be sharing with fellow scholar Kelley Bennett in the spring as I study abroad. I hope to study in Rennes, located in the Brittany region of France, or in Lyon. I've been studying and speaking French since I was eleven, and I'm eager to be able to finally see France and experience what it has to offer.
What I enjoy most about the program is the drive all the scholars feel to continue to push ourselves in our studies and our research; we always want to learn and do more. This year I'll miss being surrounded by my fellow scholars with that drive as many of them go abroad, but I know that we're all continuing our unforgettable journeys as humanities scholars. I can't wait for this upcoming year, my studies, and hearing all about everyone's adventures!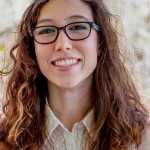 Hello! My name is Rebecca Haddaway, I'm a sophomore, double majoring in English (literature) and Global Studies with an undecided minor. I love reading and writing especially—mostly fiction—and also art, whether on paper or via a camera, which takes up the rest of my free time.
I was a member of my high school's theatre program, working on backstage crew and predominately sound crew for four years, encompassing a grand total of twelve shows, plus dance concerts and talent shows. I also helped to put together and publish my school's literary magazine for the latter three years of my high school career, and I was published therein for all four. I've studied French since middle school, and I was a member of the French Club and French National Honors Society. Besides these, I also found myself in a smattering of other activities, such as FIRST Robotics and Philosophy Club.
I am ecstatic to be part of the Humanities Scholars program, and I await plenty of reading, a good challenge and all of the other opportunities to grow into my future plans! At UMBC, I hope to find a great community of fellow students and faculty, who share interests, and who will help me on my way. I am thrilled and grateful to have the academic opportunities that I do already, being part of such wonderful programs, and I can hardly wait for the coming semester.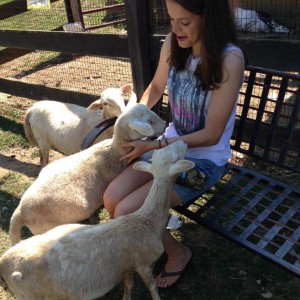 Hi! I'm Carrie Cook, a sophomore (expected graduation date Spring 18) majoring in English (Communication Technology), and minoring in Political Science and Music. This year, I am excited for my classes, because they will be more specialized in the areas I'm actually interested in.  I also play in the UMBC Symphony Orchestra, and am involved in InterVarsity Christian Fellowship. This semester, I've begun working in the office of Undergraduate Admissions as a student assistant. I love reading, baking, watching old movies, napping, and scrapbooking. I've been called a grandma, but I'm not sure where that could have come from.
My favorite part of the Hum Program is the connections I've been able to make with others through living on the Humanities LLC. I've made best friends through my fellow scholars, and it is from their help that I have truly adjusted and come to genuinely live this school. We get creative with our free time, and have been known to do anything from marathoning movies to growing trees on the windowsill. College has afforded me so many opportunities, and I can't wait to see what else lies ahead!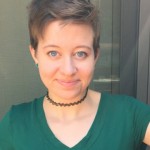 I'm Morgan Zepp, a junior English Literature and Global Studies double major. I am also pursuing minors in writing and Spanish.
This past year, I've spent a lot of time among individuals who are incredibly civically engaged and optimistic about serving others in the local Baltimore community. I've made many friends who are devoted to starting initiatives in order to make real changes in the world around them—one of those initiatives is called the REACH Initiative, which is a mentoring program for high school girls in Baltimore who have an interest in studying STEM fields in college. A friend of mine started this program after researching and noticing first-hand the frightening gender gap in those fields, and felt that something could be done with the resources at our institution in order to counter that. People who make these initiatives are commonly found at UMBC, and I feel very grateful to have these exemplary peers when considering the things that I can do to be engaged with the world around me.
The Humanities Scholars program has also been instrumental in education about what humanities majors can do to be connected to people outside of higher education. The seminars that I took during my freshman year were instrumental particularly in terms of understanding social history, storytelling, and interviewing. I've continued to use those skills in semesters since and in other areas of my work. UMBC is a place where faculty and staff take students seriously and treat them with full respect of their potential. As such, I'm glad to have been selected to be Assistant Director of Community and Service in UMBC's SGA, where I will be able to advocate for students, service learners, and community members.
In terms of studying abroad, I am certain that I'll be going to a place where I have the ability to speak Spanish every day. I'm considering three main countries with different programs in each, and will have to choose this fall where I'll be going in the spring—Spain, Peru, or Chile.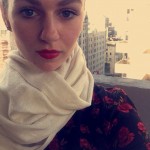 My name is Mary Davis. I am going into my junior year and plan on graduating in the spring of 2018. I am double majoring in Global Studies and Visual Arts concentrating in Photography. I am also minoring in French. These past two years I have gained great knowledge and friends through the UMBC Humanities Scholars program. The program expects the hum scholars to attend cultural events and lectures from many scholars.
I have found that UMBC is a very diverse and open school, allowing students to connect with different activities and sports and cultures while maintaining a high degree of education. I am a part of the musical theatre club and performed in our spring musical. I plan on performing in the fall showcase as well. I am also a part of the Women's Club Soccer team and am on the board. I will be working at the RAC next year as a desk staffer. I will be living on the Intercultural Living Exchange LLC floor for the third year and be a part of its French cluster. I plan on studying abroad at the University of Lausanne in Switzerland the spring of 2017, and then at the University of Technology Sydney, Australia in the fall of 2017. I chose Lausanne because it allows me to study French safely and in a new culture. I chose Sydney because it has a great selection of photography classes to help me attain a wide range of new skills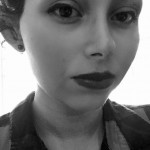 Hey there! My name is Natalie Puig, and I am a Humanities Scholar graduating class of 2018. I am a Global Studies Major, and am specifically in Track 2: Development, Health and the Environment. I also have a certificate in Spanish language. I really found that this trackcontained knowledge I wanted to have moving forward in my life.
The best part about going to UMBC has definitely been the people. I have great friends here, and learned so much from them about the world that I never thought I would come across before. They help give me lightness in my step, validate my feelings, and above all remind me to constantly be curious and keep an open mind. Most of them are STEM oriented but as a Humanities Scholar this is good for me; it keeps me fresh on how a completely different part of the educational system operates, in positive and negative ways. They form the networks I will have for life, but even more important to me, true family.
The best part of being a Humanities Scholar is that you really have to work for what you want. The requirements and opportunities almost force you to get out there and be involved.The events are always truly insightful in one manner or another, and the advisors and students I work with give me a view into a world of higher education that I would not find elsewhere.
Currently I am part of the Violence Prevention Advocacy on campus, focusing on educating young adults about relationship violence and how to respond to it in all of its possible forms. I also am currently interning with The Dancing Herbalist, LLC in Frederick, MD and am receiving some really great holistic health education.
My plans are to study abroad in Ireland during the spring semester of 2017. I will be studying at the National University of Ireland, Galway. I desired a university that would easily match the credits I needed while also being in a country I had never visited before.