Mary Farrell
German and Global Studies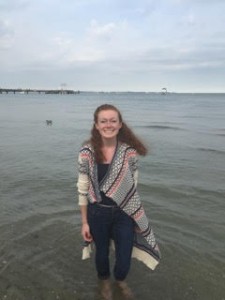 I chose to go to Germany for the semester because German is one of my majors along with Global Studies. Furthermore, Germany is currently in an interesting place politically with the large number of refugees entering the country and the rise of a far right party. I chose to come to Lüneburg specifically because I wanted to be in a less international city (rather than, say, Berlin) wher people were less likely to simply speak English with me. I am taking three successive German language classes this semester as well as a German Literature class which is taught entirely in German. In addition, I'm taking a course on the European Union which examines not only its history and structure but also current issues such as Brexit. I have already had the opportunity to visit the University of Hamburg's Center for Peace and Security Studies to listen to a talk on EU maritime security in relation to the refugee crisis.
Personally, this experience has taught me that I am capable of much more than I would have expected. Despite my worries prior to leaving, I have been able to navigate living in a foreign country with minimal serious issues (only occasional embarrassments). Living with a German host family has also helped me to step outside of my comfort zone. While often awkward, some of my fondest memories so far have come from the strange Denglish conversations I have had about cultural differences – for example, having to explain that  Americans do, in fact, eat breads besides white Wonder Bread.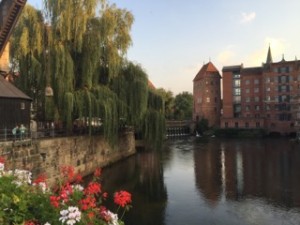 Most of my cultural challenges so far have resulted from simple miscommunications, and have been easily resolved. One challenge I did not foresee was the many difficulties I would have trying to find the proper place to throw out my trash. It seems as if every bottle and can needs to be recycled in a different place.
All in all, I am enjoying my time in Lüneburg and learning much more than I expected from the most unexpected of places. While I am looking forward to returning home to UMBC (and to free water in restaurants) I wouldn't trade my time here for anything.