Kelley Bennett
Media and Communications Studies and History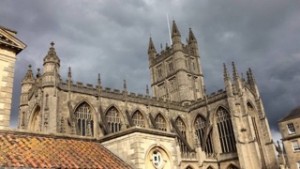 I am spending this semester abroad at Swansea University, in the South West of Wales. I've had a great time here so far, and am excited for the opportunity to gain some hands on experience with the history of the area. Additionally, Swansea has a large international population, which allows for an exchange of viewpoints and opinions from all over the world. I'm enjoying the opportunity to really focus on my major here, while taking three fascinating history classes. Maybe my favorite course is Classics in Popular Culture, a class that looks at the impact of Greek and Roman classics and culture on our modern media. It's fascinating to see how we, in the present, interact with our past, and how our past can influence our reception of media and of modern events. It's a great blending of my two majors, Media and Communications Studies and History, and offers some truly interesting insight into culture.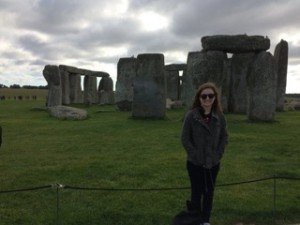 In addition to coursework, I'm learning a lot about myself in Swansea. I've learned to better trust my instincts, as well as how to navigate an unfamiliar city, which actually turned out to be easier than I expected. Since arriving in Wales I've also learned to navigate the public transit system pretty well.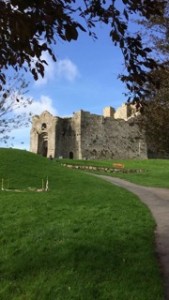 Being in Swansea has been a great experience for me. I've gotten to travel in the area, visiting Oystermouth Castle in Mumbles and taking a day trip to Stonehenge and historic Bath, while also planning trips to Dublin and Liverpool for later in the semester. Studying abroad is a really wonderful way to experience a new culture and gain a new perspective on things, and I'm very grateful to have this opportunity.