Anna Crow
English and Psychology major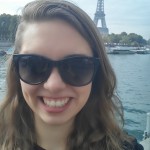 I decided to come to Ireland for several reasons, but primarily because it was a country I had always wanted to visit. As an English major, I wanted to experience the English language spoken in another English speaking country (Irish English is definitely different than American), but here had the added bonus of studying in a region where Irish is still spoken. NUI (National University of Ireland) also allows visiting students to take classes from more than one discipline, so that was important to me as an English and psychology double-major.
As a senior, I had some difficulty finding enough classes here that I could take that would transfer as the few credits I needed to finish through UMBC; however, I was able to find two psychology classes that would allow me to completely finish my psych degree this semester, as well as an English class that would fulfill two requirements simultaneously.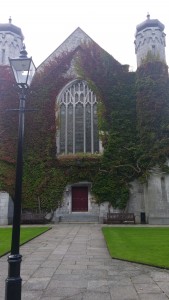 Irish universities don't use the continuous assessment model like American schools, so that has required some adjustment on my part. What I love about my psychology courses here though, are the written reflection assignments; for these, we engage in an intervention of some sort on our own, pertaining to the class. We then write about our experience and how it relates to the class material. The exercise is a nice hands-on-approach to learning, one of which I've never encountered at UMBC. Other than those classes, my other two are heavily centered on history, with one entirely focused on the Irish literary and language revival following Ireland's independence from England. The class explores how Ireland negotiated its identity after hundreds of years of being colonized by the English, during which the Irish language was superseded by the English language.
Studying abroad might be stressed as an academic experience first and foremost, but the confidence gained from traveling and exploring and yes, missing flights and getting lost, should not be viewed as any less valuable; in fact, I'd argue that it's so much more necessary to develop. For the past several years while anticipating this trip, I had dreaded the experience for all of its unknowns. Nevertheless, having been here for two months now, I have yet to feel the realization hit that I am here, and my stay in Europe is half-way finished. This is a time to take a few steps out of my comfort zone, and I intend to keep doing just that, as I have been ever since boarding the plane in Dulles.