Mary Davis
Double majoring in Global Studies and Visual Arts concentrating in Photography and minor in MLLI — French
This semester I am studying in Lausanne, Switzerland. I chose this country and specifically this region because of the language. I was looking for somewhere to enhance my French language skills, and besides France, Switzerland was a perfect pick. It has its own French section of the country along with a German section and Italian section. Life here in Lausanne is relaxed and beautiful. Everything is very clean and people generally keep to a simple schedule.
At my university, most of my classes are taught in French. This can be slightly difficult at times because the vocabulary can be completely new. Fortunately, there are a lot of exchange and international students doing the same thing as me. This allows me to discuss the classes outside of class time with people who understand the difficulties of a language barrier. One of the big differences between classes at UMBC and here is the amount of work throughout the semester. I do not have assignments due every week or tests. There is simply a final test or paper at the end of the term. It is a little daunting because I have to readjust my study habits and my scheduling of work. It is easy to forget about assignments that are at the end of the semester but I have found that laying out the dates of each of my exams is helpful. I think living in a place where I am surrounded by French has been one of the most academically beneficial things to me. I didn't realize how much I can unconsciously listen to English and still comprehend the conversation. Having to listen to French on the metro, in restaurants, at tourist destinations, and in class has familiarized me with the language. My brain has now switched to pick up French and English.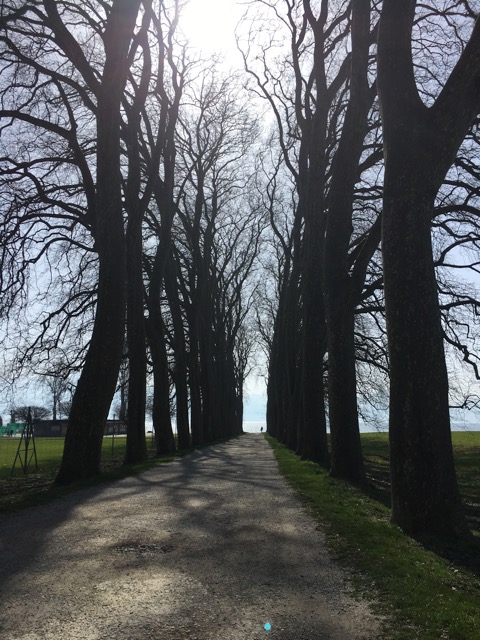 Living on your own in a new country makes you grow up immensely. I have to pay my own rent monthly, do a weekly grocery trip, manage my own money, and still attend school. I have personally become more independent and confident through this experience. I have grown to know that if I do not reach out and interact with the town and its people I won't receive anything back. My biggest advice for future study abroad goers is to not be afraid to join clubs or sports teams. Go out and explore the town. Eat at the local restaurants and make friends with people who are different than you. This is by far the best decision a student could make to broaden their education and their life.