Tyler McCafferty
Cultural Anthropology and Environmental Studies Double Major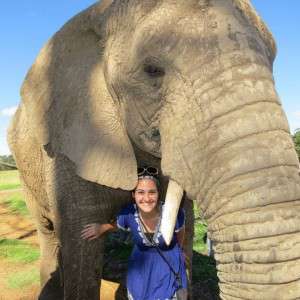 I chose South Africa primarily because I wanted to study abroad somewhere I didn't think I would have an opportunity to visit in the future… though it was Cape Town's breath-taking scenery, rich culture, and perfect weather that ultimately persuaded me to choose South Africa. I enrolled in four classes at the University of Cape Town, including two classes I was able to use as major elective courses and one class that counted as a culture credit. The classes themselves were pretty interesting. I learned about South Africa's fascinating history, how socio-cultural elements influence different healthcare systems, and about the current problems being faced by third-world countries.
My experience in South Africa has given me an entirely new perspective on the world and my place in it. Studying abroad reignited my intellectual curiosity, forced me to become more independent, inspired me to keep up with international current events, and improved my ability to deal with unpredictable and unfamiliar situations. Immersing myself in Cape Town's culture also helped me become more assertive and discover a love of cooking!
The five months I spent in Cape Town were absolutely life-changing. I woke up every day in awe of how incredibly lucky I was to be living and learning in such a spectacular city. I dined on phenomenal food, went to the beach, took fun classes, volunteered with kids, went on safaris, visited vineyards, joined student organizations, climbed mountains, and even got to go on an 11-day camping trip through Botswana and Zimbabwe! I experienced and saw more than I ever imagined. Plus, I met some incredible people along the way. I would encourage anyone and everyone to find the time to study abroad. I wouldn't trade my study abroad experience for the world.