Sidrah Shayiq,
History major and Secondary Education Certificate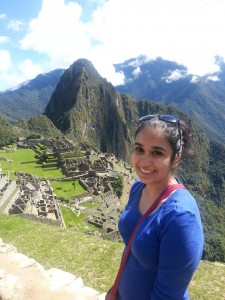 Shayiq is very fond of Peru and Lima, where she is studying.
[…] the food is great, and I've already traveled around the country a bit.  I've only been in Peru for a month, but I've already seen the beach, desert, mountains with Machu Picchu, and I just came back from the Amazon this weekend.
Her classes are difficult, and Shayiq says grading is a little harder there than it is in the US, but she has enjoyed learning a new side of history.  About her classes, Shayiq says,
 I'm also attending classes with local Peruvians and other foreign exchange students from all over the world. Grading is a bit tougher here than in the US, but I am enjoying learning about history and politics from a new Latin American perspective (apparently the US isn't always the bad guy; the US is the bad guy a lot of the time…. but not all the time!).
 Shayiq has been excited for the opportunity to improve on her Spanish while in Peru as well.
My Spanish speaking skills are still pretty shaky, but I am approving! No one can really tell that I'm a gringa until I start talking, but I hope that by the end of the semester I can fool some Peruvians into believing I'm a local even after I open my mouth.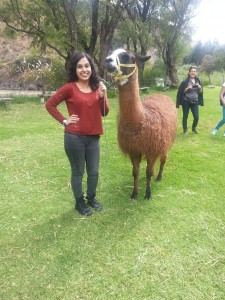 Shayiq is very grateful for her experience, and encourages students to consider Peru and ISA when they are choosing their study abroad locations.
I would highly recommend studying abroad with ISA. It may cost a bit more than directly applying to a school, but ISA provides you with a lot of support and opportunities for excursions.  Anyway, for any of you scholars that don't know where you want to study abroad, I would definitely recommend coming to Peru!