Ahana Kowdley
Korean Language and Cultural Studies, Political Science Dual Major
Chinese Minor, Spanish Minor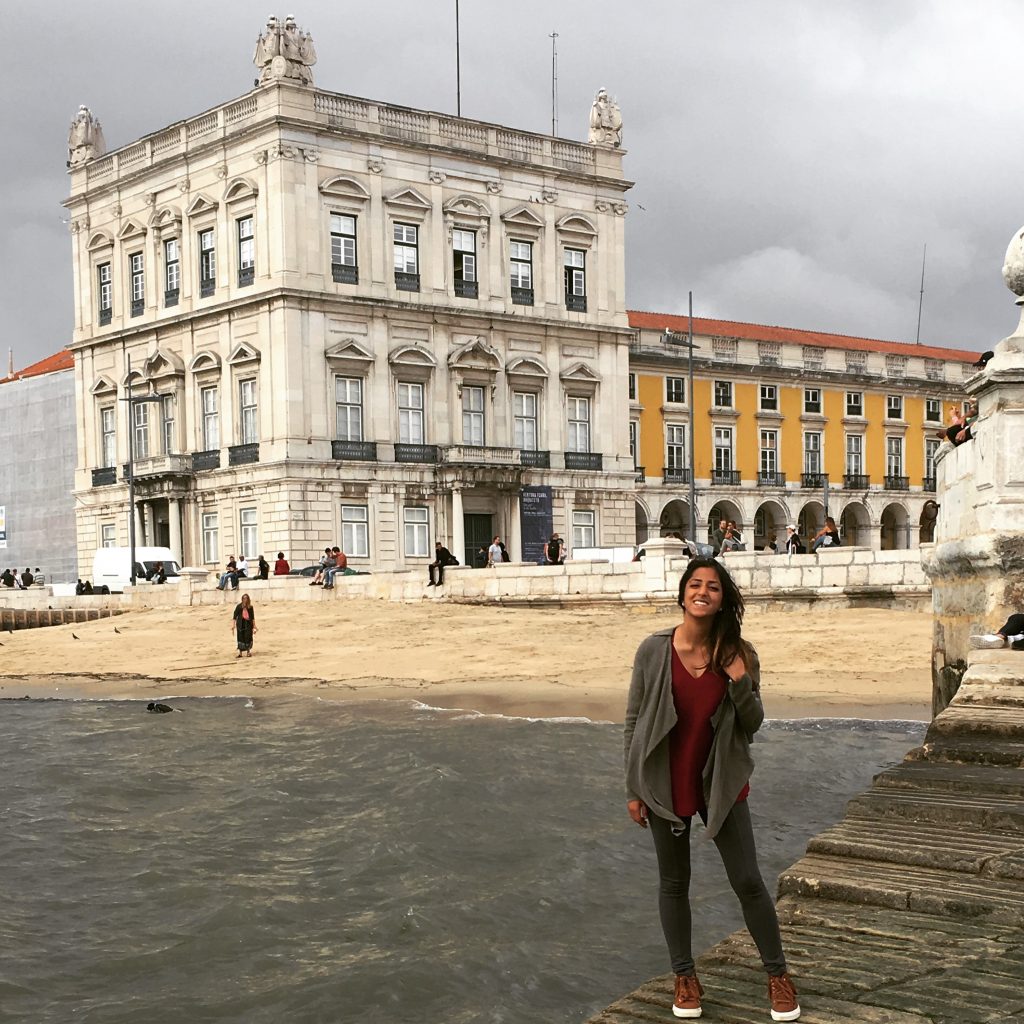 I am just over halfway through my semester here in the beautiful city of Sevilla, Spain. I currently attend classes at the ISA Study center at the International University of Menéndez Pelayo (UIMP). I have been taking very interesting classes focused in Middle Eastern Politics, Spanish culture and language, and Photography. I think that my favorite class is Making Sense of the Middle East, where we have been learning about the core culture, religion, ethical and social morals, and internal disputes in the Middle East. It has given me a new way of approaching and thinking about Middle Eastern, or Arab, culture, which I think will be a huge benefit when I eventually enter the realm of International Politics.
Despite being in Sevilla for my semester, I feel like I have spent more time outside the city than I have in the city itself. Our first few days of the program were spent in orientation and exploring Madrid and Toledo. Three weeks after my program started, I was just getting comfortable in Sevilla, when I had to rush home for a weekend to watch my cousin get married! The weekend after, I flew off to England to visit Caleb Campbell, another scholar, and explore Reading and London. With my program, I have also been going on plenty of trips and excursions. We had a trip to Lisbon, Portugal, and I am still shaking the sand from the Sahara out of my boots after our program trip to Morocco, where we visited Fez and Meknes, got to ride camels, and ran through the dunes of the Sahara Desert. I was able to meet ISA students from the Granada, Málaga, and Paris programs, which made Spain a lot more exciting to come back to with new connections to travel to. This upcoming weekend I'll be off to Amsterdam with my dad and the following weekend I'll be off on another excursion to Córdoba and Granada.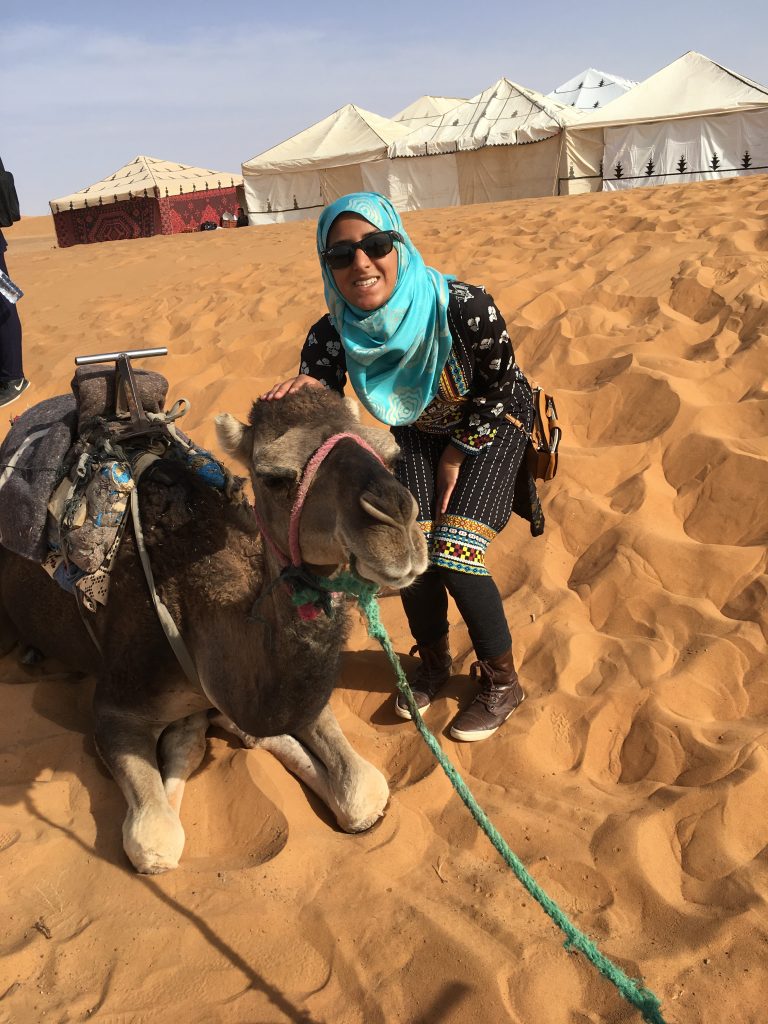 "But Ahana, do you even have time to study?"
Surprisingly, I think that I've learned to balance my time a lot better while I have been here, so yes, I do have time to study (and I have been studying hard!) Sevilla has really begun to feel like home to me, I feel sad when I think about leaving my host mom and her delicious meals (tortilla de patatas, potaje de garbanzos, gazpacho, etc.) behind. On the other hand, part of me can't wait to get home to Maryland and share my adventures with all of my family, friends, and professors.
If I had to sum up the best parts of study abroad in a few words, I would say that the best thing is being able to learn a different culture and become a part of that culture. When I first got to Sevilla, I would awkwardly walk to school, shoving my hands in my pockets and trying to stay out of people's ways, but now it is a truly wonderful feeling to walk down the street and be greeted by people in the city that I have come to know. Now that the temperature in the city has dropped considerably, it's wonderful to be able to explore without immediately breaking out into a hot sweat. I think that Sevilla is a beautifully unique city with warm people and a welcoming culture. Even without a lot of Spanish knowledge, I definitely recommend it as a place to visit (or maybe even study in!).