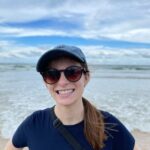 Hello, I'm Maddy Pollack from Rockville, Maryland! I'm a History major with minors in Judaic Studies and Public History and I'm in the Honors College. I love to learn, and one of my favorite things about history is its interdisciplinary nature, and how you can find a piece of the past everywhere you look. My favorite part of being a Humanities Scholar is the opportunity to study abroad—for the fall 2023 semester, I'm studying at the University of Westminster in London and loving the chance to see the world and learn about life from a different perspective. On campus at UMBC, I'm a member of UMBC Hillel and UMBC Chabad. I give tours as a Grit Guide with the Office of Admissions and I also work as a student archivist in the President's Office. In my free time, I like to read—a lot—and if I'm not doing that, I'm probably watching historical fiction shows and movies. So far, my time at UMBC has been transformative, inspiring, and, of course, fun, and I feel so lucky to be part of a community that shares my values.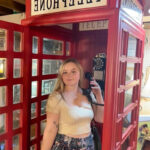 Hello! My name is Ava McCormick. I am a third year Global Studies major, and I enjoy being part of the Humanities Scholars Program as well as Honors College at UMBC. At UMBC, it is easy to discover what you love, and there is room to change paths if you choose. I have been working to become as fluent in Spanish as possible for the past eight years, which I plan to continue to do at UMBC, along with the help of the study abroad programs as well as volunteer opportunities through the Shriver Center. I have two pets, a dog named Honey and a cat named Yoshi. They are everything to me. I would love to travel more as I grow older, achieving my goals along the way as I  expand my knowledge. Although I may be unsure of what I would like my future to look like, I know that I want to continue to learn for the rest of my life.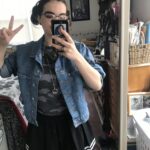 Hi there, my name is Amanda Evans and I am a third year Humanities Scholar. I am an Asian Studies major with a specific focus on Korea. I am still trying to figure out my niche within Asian Studies so I can extend my studies into an actual career, but we still got time for that. I really enjoy different languages and cultures and think it is really important to delve into cultures that are different from your own. In my free time, I will generally be listening to music, predominately K-pop, or watching various videos and shows in a variety of Asian languages. I also enjoy being creative and am into different forms of journaling. In school, I am part of KDC (the K-pop Dance Club), even though I am not great at dancing, and also attend ASCOM (Asian Studies Council of Majors) when I can. My first year as a Humanities Scholar was so much fun with getting to know everyone and enjoying all of the off-campus excursions. Living on the LLC definitely made all these experiences even better and introduced me to all of my friends. I can't wait to see what this next year has to throw at us.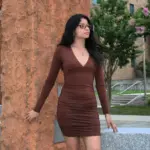 Hi! My name is Jessica Gonzales Portillo. At UMBC, I'm a double major in Psychology & Global Studies! With my Global studies major, I will focus on Cultural studies since I love learning about different traditions, art, architecture, language, literature, and history. With Psychology, I am fascinated by human behavior and the mind. I love helping others whether they need advice or just to be listened to. Some activities I attend outside of studying are being a member of the ABA society and the Women's Club soccer. Within the Women's Club Soccer, I'm a Public Relations officer on the executiveboard.  A little bit about me, I am El Salvadorian. I'm a hopeless romantic who loves to read and write. Also, I enjoy watching crime shows, hiking, organizing, hanging with friends, and fashion. I love UMBC, but what I love most is the friends I made as a Humanities scholar. I can't wait for what this year has to offer!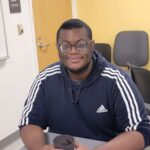 My name is Evan Blakely and I am a junior at UMBC majoring in English and minoring in Ancient Studies. During my time here, I have honed my writing skills and explored new mediums for storytelling such as videos and slideshows. Through my past summer internships at Deloitte, I have gained invaluable experience and a clearer vision for my post-graduation goals. As a Humanities Scholar, I have developed flexibility and time management skills while learning about diverse cultures and storytelling techniques. In my free time, I enjoy playing video games and I've remained close with old friends by convincing them to hop on Xbox with me. On Fridays, I enjoy joining the Esports Club's Super Smash Bros. tournaments where I can chill out and improve among other players. This year, I am determined to succeed both at home and abroad by staying focused on my goals and learning when to ask for help.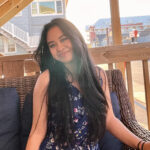 Hi there, I'm Rose Crame! I'm a junior in the Humanities Scholars Program with a double major in Media and Communications and Political Science on the pre law track. At UMBC I'm heavily involved within the Filipino American Student Association, also known as FASA, as well as the Media and Communication Studies Council of Majors being graphic designer and public relations for both respectively. Beyond academics, I have an extensive amount of hours on The Sims 4, and a mini home library in the making! I love macarons, chocolate chip cookies, anything pink, and long video essays on Youtube. I'm excited for this upcoming sophomore year and I can't wait to see what it has in store.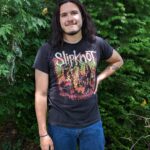 Hello! I'm Patrick Correal-Winters, a junior English/German double major. I'm originally from Florida, but moved to Ellicott City when I entered 7th grade. I'm a proud Colombian-American, with my dad having moved here from Bogota. By far my favorite part of being a member of the Humanities Scholars Program and LLC is the community it nurtures and the friends I've made from it. Outside of academic stuff, I'm a big fan of fantasy and sci fi, and a massive nerd for anything horror, cinematic or literature. I love MMA and wrestling, and am looking to rejoin the UMBC jujitsu club this coming semester. When it comes to my hobbies I love writing, playing bass, listening to punk and metal music and working out.
Hello, I'm Ruby Millen. I am a junior from Ellicott City, Maryland, double majoring in Anthropology and Art History. This Fall I am studying abroad in Prague and cannot wait to explore the city and learn about a different culture! I was drawn to Prague for many reasons, but I especially look forward to studying Art and Architecture there. At UMBC, I am active in Anti-Imperialist Action and the Trans community–both of which are welcoming and haveintroduced me to some of my closest friends. Outside of the classroom, I enjoy listening to music and exploring nature. Upon my return from studying abroad, I look forward to attending the off-campus trips through the Humanities Scholars program!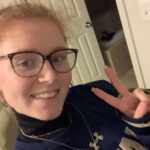 Hey! My name is Megan Gould (she/her) and I am from Howard County Maryland! I am a junior History & Ancient Studies double major. Research is my favorite part of the field and research/presentation projects are my favorites to work on. My favorite part of being in the Humanities Scholars Program is the wonderful community that I was (practically) immediately brought into. Combined with the LLC, I have found an amazing group of friends in my cohort and floor-mates as well as professors and older Hum Scholars I know I can go to for help. Outside of school I have really enjoyed going to the yoga and cycling classes at the RAC, as well as adjusting to working out in general on campus. I also love to read. Novels and comics, sci-fi, fantasy, contemporary, all of it! Fiction is clearly a favorite of mine, but honestly I have a library of all genres that is ever growing. I am so excited for the coming year and to meet everyone new coming in! I can't wait to see what lies ahead for everyone!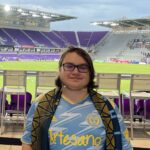 Hi! My name is Evan Royston and I am a third year Humanities scholar from Newark, Delaware. I am double majoring in history and political science with a minor in public history. History has been intriguing to me ever since elementary school. My interest in the subject really developed during high school when it became about the interconnectedness of people and events throughout time and seeing the effect of these events on the rest of the world rather than studying events by themselves. History and English have been my favorite subjects throughout my life and I enjoy writing and reading about almost everything. I was a part of my school's theatre department and Youth in Government delegation in high school which were two of my favorite activities. Some of my favorite activities include reading and swimming. I love to be around water whether it be a pool, ocean, or anything in between. I can also usually be found watching a soccer match or going to a game to see the action in person. I enjoy most sports but soccer is easily at the top of my list. Seeing shows on broadway is one of my favorite things to do and it's always exciting to me when I have the opportunity. At UMBC I am currently serving as secretary of the Model United Nations delegation and am also a member of the Maryland Student Legislature. My first semester on campus was a great experience filled with new friends and opportunities and I can't wait to see what new challenges and experiences await during my second year!