Kelly Wan
Global Studies and Financial Economics and minoring in Chinese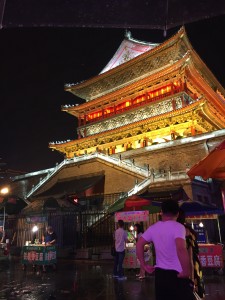 Summer of 2016 turned out to be one of the most exhausting yet exhilarating experiences of a lifetime. I was fortunate enough to be chosen as a finalist for the Critical Language Scholarship (CLS), an intensive language and culture program where I spent eight weeks studying Mandarin Chinese at Shaanxi Normal University in Xi'an, China. Though my program was directed towards the Chinese language, CLS offers fourteen different language programs ranging from beginner, intermediate, and advanced levels. Students who participate in CLS take courses in their target language, live with a host family or university accommodations, and sign a language pledge to only converse in their target language.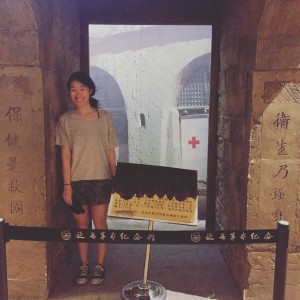 During my time participating in CLS, I learned a lot about myself, China, and what being proficient in a language really means. Even though I had been to China many times before, this was the first time I was going by myself along with twenty-seven other strangers who I had met only two days prior in Washington D.C. There were definitely uncomfortable and awkward moments, but so many more enjoyable and memorable ones. Being a part of CLS really encouraged me to be more open-minded and flexible, whether it was meeting new people, partaking in activities that I would not normally partake in, or discussing a diverse range of topics with Chinese citizens. CLS really broadens an individual's perspective on the world, highlights the importance of language, and provides a meaningful experience for those who want to break out of their comfort zones. It sounds daunting, but CLS gives people the opportunity to learn and travel (and have those Instagram worthy posts).